Username:
mr.victor
First Name:
Victor
Last Name:
Chaves
Icon:
Member Since:
03/06/14 12:35 AM
Last Login:
09/26/14 06:12 PM
Profile Views:
1344
City:
Worcester
State:
Massachusetts
Zip:
01603
Country:
USA
Website:
Interests:
About Me:
Favorite Fish
to Catch:
a huge one
Favorite Type
of Fishing:
Water Type:
Freshwater
Favorite Lures:
floating frog, sexy dawg, trusty ol' senko
Fishing Rods:
Fishing Reels:
Fishing Techniques:

Favorite Fishing Spot:
Sudbury Resevoir

Flag Profile:



Quick strike rig
Based on the zero rig. I used 80# fluorocarbon and two size 4 Gamakatsu treble hooks.
03/17/14 11:52 PM

my son
Getting him used to holding lunkers lol
03/06/14 12:59 AM

my boat
Intex Mariner 12' inflatable raft that I modded out with a carpeted plywood floor and two swivel seats...and it fits in the trunk of my car to boot!


Avg. Rating: 5

# of Ratings: 2

03/06/14 12:59 AM

wtf!?
03/06/14 12:57 AM

First ever tourney


Avg. Rating: 5

# of Ratings: 1

03/06/14 12:57 AM

night owl fishing
03/06/14 12:56 AM

View all 14 of Victor Chaves's Photos

User has 14 photos in their collection.
No messages yet. Be one of the first to send this user a message.

Send Victor Chaves a message
Victor Chaves's Current Rank: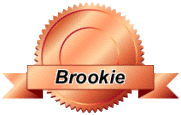 Brook Trout Rank
With 28 Total Points


Previous Ranks Achieved:
How are ranks determined?


Below is where we list statistics for the number of reviews, comments, message board posts, etc. that this user has posted on all the Fish Finder sites. The higher total overall points a user has, the higher the user's ranking.


Total Trips:
0
Total Photos:
14
Total Hotspots:
0
Total Trip Reviews:
0
Total Trip Comments:
0
Total Location Reviews:
0
Total Location Comments:
0
Total Locations Added:
0
Total Locations Edited:
0
Total Message Board Posts:
14
Total Species Comments:
0
Total Species Recipes:
0
Total Species Edited:
0
Total Amenities Added:
0
Total Amenities Edited:
0

---

Total Overall Points:
28

---