| | | |
| --- | --- | --- |
| | Nicholas Aguiar's Profile | |
Username:
naaguiar14
First Name:
Nicholas
Last Name:
Aguiar
Icon:
Member Since:
02/18/14 03:51 PM
Last Login:
08/25/15 08:26 PM
Profile Views:
2270
City:
Rehoboth
State:
Massachusetts
Zip:
02769
Country:
USA
Website:
Interests:
frog and flip
About Me:
started fishing in 2013 and fell in love with it and found out im not bad at catching fish.
Favorite Fish
to Catch:
largemouth bass
Favorite Type
of Fishing:
casting rod frogging
Water Type:
Freshwater
Favorite Lures:
frog
Fishing Rods:
Dobyns, denali
Fishing Reels:
abu garcia revo rocket
Shimano antares
Shimano curado 200i
Abu garcia revo Stx gen 1
Bass pro qualifier
Fishing Techniques:
frogging the shoreline and thick cover, flipping

Favorite Fishing Spot:
winnecunet


Flag Profile:


Name
Details

Map It

Foodinky special
Avg. Rating: 2.75
# Reviews: 4
Views: 700
Secret
4/20/2015

Went to my hotspot in Halifax and got a nice 5lber

-

---

nice 5.26lber

Avg. Rating: 5
# Reviews: 13
Views: 1305
halifax
4/22/2014

went to a bog to do a little shore fishing since the weather has been horrible and not worth going out on the crawdad to deal with the wind. threw my spinner next to a quiet little stump all by itself and ripped a nice 5lber out. i actually lost my balance setting the hook and fell down the hill into the water but still managed to keep the fish on lol.


Map It

---

At the spot 4/10/2014

Avg. Rating: 5
# Reviews: 6
Views: 1072
Halifax, MA
4/10/2014

went out for a little bit in the crawdad with my buddy, weather was a little different than it has been the last few times i went out. I threw the jerkbait in the usual spot but there was no bite today, so i decided to go to the flippin stick for a awhile and caught 3 decent largemouth. the were in the brush and were quick to hit the beaver bait with a 1oz tungsten. i was actually surprised, all in all it was a good day, except for the wind at around 1pm when i startedto fear for my life a little bit luckly we got off the water just in time.


Map It

---

4/8/2014 Cran Bog on the hunt for some bass

Avg. Rating: 5
# Reviews: 6
Views: 1327
Halifax, MA
4/8/2014

Went to my favorite cran bog pond for round two. It was another good day, got a few fish and landed a nice 4.9lber. i threw the jerk bait and they smashed it once again. i would throw the jerk bait through a small channel that has grass on both sides, and just twitched it the whole way back. they would just ambush it on the first pause. The weather was overcast about 60 degrees winds were about 10mph. All together it was a great day.


Map It

---

Cran Bog April 3 2014

Avg. Rating: 5
# Reviews: 6
Views: 1543
random cran bog Halifax, MA
4/3/2014

Went shore fishing at a favorite spot of mine in Halifax, MA. I have gone out a few times already to a few spot but havnt had much luck. Today was the first time i have seen the bass active since last year so i had a blast. I went out for about two and a half hours with my girlfriend. I was using a suspended jerkbait, and my girl was using a 1/4oz black and blue chatter bait. We both caught about five fish, and the the biggest for both of us was around 2 and half pounds, so nothing special but still awesome to feel the first good bite of the season. the best is yet to come. come on pre-spawn!!!!


Map It

---

This user has created 5 trips
| | | |
| --- | --- | --- |
| | Nicholas Aguiar's Latest Mapable Trips | |
Below are the last 4 "mapable" trips this user has plotted.


| | | |
| --- | --- | --- |
| | Nicholas Aguiar's Trip Statistics | |



Avg. Rating: 5

# of Ratings: 1

05/01/14 03:48 PM



Avg. Rating: 5

# of Ratings: 5

05/01/14 03:48 PM

04/10/14 09:13 PM



Avg. Rating: 5

# of Ratings: 1

04/10/14 09:13 PM

04/10/14 09:13 PM



Avg. Rating: 5

# of Ratings: 2

04/08/14 09:13 PM

View all 22 of Nicholas Aguiar's Photos

User has 22 photos in their collection.
| | | |
| --- | --- | --- |
| | Nicholas Aguiar's Friends | |
| | | |
| --- | --- | --- |
| | Nicholas Aguiar's Messages | |
No messages yet. Be one of the first to send this user a message.

Send Nicholas Aguiar a message
| | | |
| --- | --- | --- |
| | Nicholas Aguiar's Ranking | |
Nicholas Aguiar's Current Rank: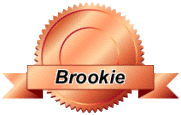 Brook Trout Rank
With 29 Total Points


Previous Ranks Achieved:
How are ranks determined?


Below is where we list statistics for the number of reviews, comments, message board posts, etc. that this user has posted on all the Fish Finder sites. The higher total overall points a user has, the higher the user's ranking.


Total Trips:
5
Total Photos:
14
Total Hotspots:
4
Total Trip Reviews:
1
Total Trip Comments:
0
Total Location Reviews:
0
Total Location Comments:
0
Total Locations Added:
0
Total Locations Edited:
0
Total Message Board Posts:
5
Total Species Comments:
0
Total Species Recipes:
0
Total Species Edited:
0
Total Amenities Added:
0
Total Amenities Edited:
0

---

Total Overall Points:
29

---