Username:
bigbiscuit2
First Name:
Bobby
Last Name:
Padilla
Icon:
Member Since:
01/19/14 08:47 AM
Last Login:
02/22/18 05:01 AM
Profile Views:
3921
City:
Wallinford
State:
Connecticut
Zip:
Country:
USA
Website:
Interests:
Fishing, Fishing, fishing, and oh yeah fishing.
About Me:
Favorite Fish
to Catch:
Striped Bass
Favorite Type
of Fishing:
Surfcasting at night with large plugs.
Water Type:
Saltwater
Favorite Lures:
Atom40, giant pikies, live eels
Fishing Rods:
10'6" St.Croix Mojo
11' Century SS
9' St.Croix Mojo
8' St.Croix Ben Doer
7' St.Croix Tidemaster
7' St.Croix Triumph boat rod
9' Lamiglas at rod builders right now.
Fishing Reels:
Penn Torque 5 bailless
2 Penn SSV 5500
Penn 750SS USA made
Penn Fathom 15
Avet SX
Avet LX
Shimano Stradic 5000FJ
Shimano Stradic 4000FJ
Fishing Techniques:
Fishing topwater lures around boulder fields.

Favorite Fishing Spot:
You're joking, right?

Flag Profile:





Avg. Rating: 5

# of Ratings: 2

07/01/15 04:20 PM



Avg. Rating: 5

# of Ratings: 1

07/01/15 04:20 PM

07/01/15 04:20 PM



Avg. Rating: 5

# of Ratings: 1

07/01/15 04:19 PM



Avg. Rating: 5

# of Ratings: 1

06/03/14 11:02 AM

06/03/14 11:02 AM

View all 18 of Bobby Padilla's Photos

User has 18 photos in their collection.
From
Message
eric1061
06/27/14 09:51 PM




Anyone know of any good carp ponds between watertown and winsted.
Would like to turn the kids on to this fish.
Thanks

---

quassy
01/30/14 03:59 PM




That sucks, last night the association plans on using herbicide in one part of lake in April,under strong protest MOST were homeowners on the lake that just found out about two days ago in a letter. Well I hope our club does not put in 35k of trout in this year,screw them let the Alewives take over again .ill catch plenty of Bass regardless!! We will see what happens .

---

quassy
01/24/14 05:22 PM


WOW guys , just received a letter from my club Lake Quassapaug Sportsmanship Club about a new association that was newly formed about a year ago and we have two club members on the board who care for the this vibrant fishery . Well the notice said that the new Lake Quassapaug Associatoin plans on useing a herbicide in two coves to eradicate weeds this spring!! Our members on the board strongly opposed it but the ASS. still plans on going through with this, there is a meeting on Jan 29 and I hope all members show up to oppose ,not only the fact that our club is the only club that stocks the lake and maintain the fishery for years but has ANYBODY BUT A LAWYER HEARD THAT THIS WORKS?? It's a cheap way out!!!anybody out there here that this works? It doesn't!!im fired up there going to ruin what the club has work for years to maintain in this beautifull 300 acre lake,if they start this it won't stop it's cheap just to remove weeds in two coves with all those bait fish.feel free to email this association at

www.lakequassapaugassociation.org

thanks for your time guys and any suggestion for up coming meeting please feel free to let me know.

---

User has 3 visible messages.

Send Bobby Padilla a message
Bobby Padilla's Current Rank: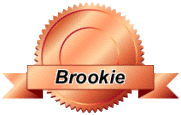 Brook Trout Rank
With 44 Total Points


Previous Ranks Achieved:
How are ranks determined?


Below is where we list statistics for the number of reviews, comments, message board posts, etc. that this user has posted on all the Fish Finder sites. The higher total overall points a user has, the higher the user's ranking.


Total Trips:
0
Total Photos:
18
Total Hotspots:
0
Total Trip Reviews:
0
Total Trip Comments:
0
Total Location Reviews:
0
Total Location Comments:
0
Total Locations Added:
0
Total Locations Edited:
0
Total Message Board Posts:
26
Total Species Comments:
0
Total Species Recipes:
0
Total Species Edited:
0
Total Amenities Added:
0
Total Amenities Edited:
0

---

Total Overall Points:
44

---