Username:
kevindaigle24
First Name:
Kevin
Last Name:
Daigle
Icon:
Member Since:
01/03/14 12:01 AM
Last Login:
01/11/14 07:23 PM
Profile Views:
2595
City:
dracut
State:
Massachusetts
Zip:
01826
Country:
USA
Website:
Interests:
Catching big carp
About Me:
I enjoy fishing for a types of fish. Bass, pickeril, catfish, trout, salmon......but i love catching big carp. Most people think carp are junk fish, but reeling in a30 pound carp is much more exciting than a 5 pound bass. Don't knock carp fishing until you try it and catch one for yourself.
Favorite Fish
to Catch:
carp
Favorite Type
of Fishing:
catch and release!
Water Type:
Saltwater and Freshwater
Favorite Lures:
k-1 baits
Fishing Rods:
10 foot surf caster Tsunami
Shakespear ugly stick
Fishing Reels:
Shimano, shakespear, Penn, quantum
Fishing Techniques:
Seeking out big fish

Favorite Fishing Spot:
Merrimack river, concord river, long pond, Ames pond, Badacook pond, Gagnon pit

Flag Profile:



30 pound common carp my PB(personal best) 2013


Avg. Rating: 5

# of Ratings: 1

01/07/14 03:06 PM

16 pound common carp 2011
01/07/14 03:06 PM

11 pound common carp 2012
01/07/14 03:05 PM

22 pound common carp 2012
01/07/14 03:05 PM

carp bait. k-1 baits and C.C. Moore boilies
01/07/14 03:05 PM

small common carp 4 pounds
01/07/14 03:05 PM

View all 30 of Kevin Daigle's Photos

User has 30 photos in their collection.
No messages yet. Be one of the first to send this user a message.

Send Kevin Daigle a message
Kevin Daigle's Current Rank: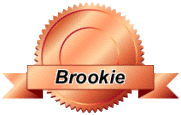 Brook Trout Rank
With 30 Total Points


Previous Ranks Achieved:
How are ranks determined?


Below is where we list statistics for the number of reviews, comments, message board posts, etc. that this user has posted on all the Fish Finder sites. The higher total overall points a user has, the higher the user's ranking.


Total Trips:
0
Total Photos:
30
Total Hotspots:
0
Total Trip Reviews:
0
Total Trip Comments:
0
Total Location Reviews:
0
Total Location Comments:
0
Total Locations Added:
0
Total Locations Edited:
0
Total Message Board Posts:
0
Total Species Comments:
0
Total Species Recipes:
0
Total Species Edited:
0
Total Amenities Added:
0
Total Amenities Edited:
0

---

Total Overall Points:
30

---