Username:
weedman
First Name:
rob
Last Name:
ross
Icon:
Member Since:
11/30/13 04:10 PM
Last Login:
05/23/17 10:41 AM
Profile Views:
7864
City:
Framingham
State:
Massachusetts
Zip:
ma
Country:
USA
Website:
Interests:
fishing and hunting.

Travel to Cabo and Puerta Aventura every year for billfish, tuna,wahoo and dorado.

Have good knowledge of both areas. I have all ki if anyone wantsnds of useful information if you want to cut your learning curve before going.
About Me:
Realtor. anyone want to buy or sell a house...members get discounts!
Favorite Fish
to Catch:
marlin
Favorite Type
of Fishing:
offshore bluewater sportfishing
Water Type:
Freshwater
Favorite Lures:
jig
Fishing Rods:
smorgasborg
Fishing Reels:
Shimano Curados and Abu Garcia Revos
Fishing Techniques:
all

Favorite Fishing Spot:
many

Flag Profile:





Avg. Rating: 5

# of Ratings: 1

05/18/16 01:47 PM

05/18/16 01:47 PM



Avg. Rating: 5

# of Ratings: 3

05/05/16 11:55 AM

4.11 on 3/23


Avg. Rating: 5

# of Ratings: 1

03/26/14 12:02 PM

User has 4 photos in their collection.
From
Message
bassmastermike
12/30/16 01:27 PM

Quote: "Is the boat running........what condition...any issues?"





Hello. I haven't used it in 2 years but up until then it always ran just fine. Much like most older 2 stroke engines, sometimes when it's cold, or if it hasn't been used in a while you have to start it at an accelerated rpm while in neutral.
We could run it with the earmuffs to see its current status. Cosmetically I think it's about what one would expect for a boat this old. Trolling motor runs perfect.
Underneath the boat where it is bolted together it takes on water through there. I've fished tournaments with it like this. But would recommend having it sealed up. It has a fish finder but one day it just stopped working for some reason. So due to this I realize the new owner would have to put some money into fixing those if they wanted to, which is why I priced it so fairly.
It's a great boat and the only reason I'm selling it is because due to the expansion of our family there is just no time to fish anymore. So I decided to put it out there and maybe it'll make someone else as happy as it made me. Thanks!

---

bassinassassin
11/17/16 08:43 PM




Yo: good meeting you. Nice fish today . I shall buy a red eye rapala or whatever - seeing is believing.

---

User has 2 visible messages.

Send rob ross a message
rob ross's Current Rank: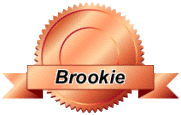 Brook Trout Rank
With 36 Total Points


Previous Ranks Achieved:
How are ranks determined?


Below is where we list statistics for the number of reviews, comments, message board posts, etc. that this user has posted on all the Fish Finder sites. The higher total overall points a user has, the higher the user's ranking.


Total Trips:
0
Total Photos:
4
Total Hotspots:
0
Total Trip Reviews:
0
Total Trip Comments:
0
Total Location Reviews:
0
Total Location Comments:
0
Total Locations Added:
0
Total Locations Edited:
0
Total Message Board Posts:
32
Total Species Comments:
0
Total Species Recipes:
0
Total Species Edited:
0
Total Amenities Added:
0
Total Amenities Edited:
0

---

Total Overall Points:
36

---