Username:
bollesy
First Name:
mike
Last Name:
bolles
Icon:
Member Since:
11/01/13 03:21 PM
Last Login:
07/03/17 05:46 AM
Profile Views:
1973
City:
Middleboro
State:
Massachusetts
Zip:
02346
Country:
USA
Website:
Interests:
fishing of all types..
About Me:
I enjoy all types of fishing, but my joy is in bass fishing.. Enjoy a tournament here and there and would like to get into more of them....
Favorite Fish
to Catch:
Largemouth Smallmouth, brook trout
Favorite Type
of Fishing:
ice fishing
Water Type:
Saltwater and Freshwater
Favorite Lures:
spinner baits for freshwater, 4-5 oz. bucktails for saltwater
Fishing Rods:
TFO x 2, tsunami x2, penn boat rods x 2 for salt...
All Stars x6, St. Croix x1, uglystix x2 (heavy cover rods), Quantum KVD X2, ORVIS Fly x2, fenwick fly (trolling rod).

Fishing Reels:
Team Daiwa x 5(different models) Shimano x2 curados, Saltist 4500 x2, Emblem Pro 6500 x1
Fishing Techniques:
Dragging bottom..

Favorite Fishing Spot:
Tispaquin, Mashpee Wakeby, Kezar Lake

Flag Profile:


Name
Details

Map It

Kezar Lake (pre fish 2 days. and tournament)
Avg. Rating: 5
# Reviews: 6
Views: 706
Kezar Lake, ME
8/6/2015 - 8/9/2015

Day 1 prefish: thurs 8/6 fished 6-12pm. Fished the south end looking for largemouth. Found 9 up to 4 lbs. With top 7 weighing 18lbs. (7 fish limit in this tournament) Fish were caught in 7-9' FOW over submerged hydrilla!!
Day 2 prefish: fri 8/7 fished 6am-7:30 pm. Started in the north end of the lake looking for smallies, found 24 smallies most on topwater over 18-22' FOW!! Unreal seeing them come up that far to hit topwater! Biggest went close to 4 lbs. After 9 am fish went deep! Moved to south end and caught 8-10 largemouth biggest going about 3 lbs. As well as about 12 pickeral to 24"!
Tournament: sun 8/9 caught 17 legal bass, 16 larry's 1 Smallie, all in 8-10' FOW over submerged veg. Had about 17 lbs up till 20 min. Left to fish, then Bam!! 4 lbs. 10 oz. Larry, a good cull finally!!
Ended in the last paying spot,6 th place, with 20 lbs 4oz. out of 28 boats!

-

---

Long Pond Madness
Avg. Rating: 5
# Reviews: 3
Views: 764
Long Pd. Lakeville
8/2/2015

Fished Long Pd. Lakeville from 7-3:15.. Ended up with 6 bass with the biggest 5 weighing in at 8 lbs. 12oz. Between two of us, about 12 pickeral 2 over 24"! That place gets nuts after about 10 am with boat traffic!! All bass were caught in 6-8' of water on isolated cover quite a distance from shore!


Map It

---

As always at Ashumet!

Avg. Rating: 5
# Reviews: 8
Views: 1091
Ashumet
6/24/2015

Fished Ashumet on Wed. 24th. 5:30-11:30am caught 3
Bass early (2 smallies and 1 Largemouth) and as always once the sun got high fish disappeared!! Been fishing here for years and the fish just seem to vanish after about 9 am!! Any one have experience in this body of water?
3 bass for about 7 lbs!


Map It

---

Wind blown at Monponsett (west)
Avg. Rating: 4.5
# Reviews: 4
Views: 576
Monponsett (west)
6/8/2015

Fished from 8:30-12:30 and could not deal with the wind any longer! Stuck with the jig the whole trip and managed 6 bass for about 11-12 lbs.

-

---

Tispy take #1

Avg. Rating: 5
# Reviews: 5
Views: 1401
Tispaquin Pd.
5/17/2015

Fished from 6:30-12 pm. 15 or so pickerel, 3 crappies, 2 bass!! Bass didn't appear to be on their beds!! It was a post spawn tough bite on the bass!! 1 pickeral went 27". 4lbs 9oz. however!


Map It

---

This user has created 5 trips
| | | |
| --- | --- | --- |
| | mike bolles's Latest Mapable Trips | |
Below are the last 3 "mapable" trips this user has plotted.


| | | |
| --- | --- | --- |
| | mike bolles's Trip Statistics | |

Kezar Lake-south end


Avg. Rating: 5

# of Ratings: 2

08/10/15 03:26 PM

Kezar Lake-north end


Avg. Rating: 5

# of Ratings: 1

08/10/15 03:25 PM

Kezar Lake smallie


Avg. Rating: 5

# of Ratings: 2

08/10/15 03:23 PM

Kezar Lake 4 lbs ish


Avg. Rating: 5

# of Ratings: 3

08/10/15 03:22 PM

Ashumet Largemouth


Avg. Rating: 5

# of Ratings: 3

06/28/15 05:31 PM

God's Country Brook Trout..


Avg. Rating: 5

# of Ratings: 1

06/21/15 07:39 PM

View all 18 of mike bolles's Photos

User has 18 photos in their collection.
From
Message
jacko
08/23/17 10:26 PM




GOing to the CApe for week. Wanna fish Ashumet Pond. That will be my early morning day. Can I put my bass Tracker 17' 60 HP on that pond?

---

User has 1 visible message.

Send mike bolles a message
mike bolles's Current Rank: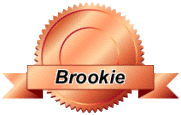 Brook Trout Rank
With 46 Total Points


Previous Ranks Achieved:
How are ranks determined?


Below is where we list statistics for the number of reviews, comments, message board posts, etc. that this user has posted on all the Fish Finder sites. The higher total overall points a user has, the higher the user's ranking.


Total Trips:
5
Total Photos:
18
Total Hotspots:
5
Total Trip Reviews:
3
Total Trip Comments:
0
Total Location Reviews:
0
Total Location Comments:
0
Total Locations Added:
0
Total Locations Edited:
0
Total Message Board Posts:
15
Total Species Comments:
0
Total Species Recipes:
0
Total Species Edited:
0
Total Amenities Added:
0
Total Amenities Edited:
0

---

Total Overall Points:
46

---