| | |
| --- | --- |
| Username: | scubaman |
| First Name: | dave |
| Last Name: | will |
| Icon: | |
| Member Since: | 10/17/13 09:16 PM |
| Last Login: | 07/05/17 12:40 PM |
| Profile Views: | 1457 |
| State: | Massachusetts |
| Flag Profile: | |
Name
Details

Map It

A1 Site - Stump pond Windy Saturday
Avg. Rating: 5
# Reviews: 2
Views: 465
Westboro
5/30/2015

I was on the water by 5:45 on Saturday morning, only 1 other boat was there. It was a bit breezy even at 6 AM. I fished behind the first island and threw the heddon torpedo with no results. a few fish went for it and turned away. I fished the west side around the bigger island with no takers on the torpedo. switched to the senko paddle tail and again nothing for about 45 minutes. I missed a few but finally managed a keeper bass on the senko. I switched over to a frog in the back area in the pads and a bass swiped at it but wouldn't take it. by 9:30 the wind picked up quite a bit and I switched to a 8 inch ribbon bass assassin worm and caught 3 fish, and missed 3 in the next 45 minutes. not sure if it was the worm, the wind or the location. All the bites were in the deeper water. had a tough time keeping my 14 aluminum jon boat on track with the wind. Caught the last fish on the way in near the small island, about 2.5 pounds. quit early due to the high wind. 4 bass total, good trip overall.

-

---

This user has created 1 trips
| | | |
| --- | --- | --- |
| | dave will's Trip Statistics | |
This user has plotted trips, but none of them contain hotspots to calculate statistics.
No messages yet. Be one of the first to send this user a message.

Send dave will a message
dave will's Current Rank: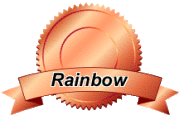 Rainbow Trout Rank
With 56 Total Points


Previous Ranks Achieved:
How are ranks determined?


Below is where we list statistics for the number of reviews, comments, message board posts, etc. that this user has posted on all the Fish Finder sites. The higher total overall points a user has, the higher the user's ranking.


Total Trips:
1
Total Photos:
1
Total Hotspots:
0
Total Trip Reviews:
0
Total Trip Comments:
5
Total Location Reviews:
0
Total Location Comments:
0
Total Locations Added:
0
Total Locations Edited:
0
Total Message Board Posts:
49
Total Species Comments:
0
Total Species Recipes:
0
Total Species Edited:
0
Total Amenities Added:
0
Total Amenities Edited:
0

---

Total Overall Points:
56

---