Username:
james.sip
First Name:
James
Last Name:
Scipione
Icon:
Member Since:
09/10/13 11:08 PM
Last Login:
11/07/13 07:09 PM
Profile Views:
1669
City:
Boston
State:
Massachusetts
Zip:
Country:
USA
Website:
Interests:
Carp!!!!!
About Me:
Favorite Fish
to Catch:
Carp
Favorite Type
of Fishing:
Shore casting
Water Type:
Saltwater and Freshwater
Favorite Lures:
Jerk bait
Fishing Rods:
Shakespeare Ugly stick
Fishing Reels:
Shimano bait runners -4500/6500
My favorite!!!!!
Fishing Techniques:

Favorite Fishing Spot:

Flag Profile:



Popper
11/03/13 06:21 AM

Umbrella rig
I'm not sure how this will do thought id show you and get your opinion
11/03/13 06:21 AM

Sand eel rig
11/03/13 06:20 AM

11/03/13 06:20 AM

This is the popper
11/03/13 06:19 AM

That buck tail
11/03/13 06:19 AM

View all 14 of James Scipione's Photos

User has 14 photos in their collection.
| | | |
| --- | --- | --- |
| | James Scipione's Messages | |
No messages yet. Be one of the first to send this user a message.

Send James Scipione a message
James Scipione's Current Rank: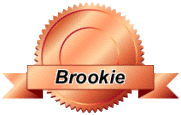 Brook Trout Rank
With 38 Total Points


Previous Ranks Achieved:
How are ranks determined?


Below is where we list statistics for the number of reviews, comments, message board posts, etc. that this user has posted on all the Fish Finder sites. The higher total overall points a user has, the higher the user's ranking.


Total Trips:
0
Total Photos:
14
Total Hotspots:
0
Total Trip Reviews:
0
Total Trip Comments:
0
Total Location Reviews:
0
Total Location Comments:
0
Total Locations Added:
0
Total Locations Edited:
0
Total Message Board Posts:
24
Total Species Comments:
0
Total Species Recipes:
0
Total Species Edited:
0
Total Amenities Added:
0
Total Amenities Edited:
0

---

Total Overall Points:
38

---