| | | |
| --- | --- | --- |
| | Dave Bagdasarian's Profile | |
Username:
bagdafish
First Name:
Dave
Last Name:
Bagdasarian
Icon:
Member Since:
08/03/13 06:22 PM
Last Login:
09/22/17 07:15 PM
Profile Views:
3457
City:
Manchester
State:
New Hampshire
Zip:
03102
Country:
USA
Website:
Interests:
Wisconsin born and bred...to fish, that is, but tricked to move to NH - was told the beer and cheese was better than back home...not finding either one to be true. If there is open water to be found, I am there...and I'll find the fish.
About Me:
Been fishing for a little over 40 years (am 54 now). I was a part-time fishing guide in Wisconsin fishing from shore, hitting the rivers and inland lakes with my boat and friends in tow and also getting out when I could on the big pond (Lake Michigan) for the salmon and trout runs.
Favorite Fish
to Catch:
Steelhead
Favorite Type
of Fishing:
open face reels and spinning rods
Water Type:
Freshwater
Favorite Lures:
Rooster tails, Mepps spinners, and various crankbaits
Fishing Rods:
Wisconsin-made St. Croix rods, various lengths and styles.
Fishing Reels:
Shimano - the Japanese-made versions of reels that you cannot buy in the U.S.A. (Ebay); slowly transitioning to Daiwa.
Fishing Techniques:
throwing crank baits and plastics on ledges and drop-offs, popping top water lures and hollow-belly frogs near lily pads and grass beds and throwing spinner baits along windswept shorelines.

Favorite Fishing Spot:
Lake Massasecum

Flag Profile:


| | | |
| --- | --- | --- |
| | Dave Bagdasarian's Photos | |

Season end
Warm start for mid-Sept. 2017...and no wind, and not many fish to speak of either. This is it...until next year guys - 2017's last hoorah!
09/16/17 07:26 PM

Bite in the air...hot morning bite to start
Labor Day on Massasecum - good start for the first 2 hours then - the dreaded wind. Nothing big but steady action in between a few short lulls.
09/04/17 07:06 PM

3 hours and out
Bite was hot from the time we launched...for 3 hours, and then came the wind...again! DejaVu - last Sunday was windy too.
08/20/17 07:03 PM

Still in the shallows...
Not much of a morning bite so changed-up lures and found everything 10' or less. Wind was fierce by 10:00am - off the water by 11:00.
08/13/17 07:21 PM

Wind, waves and fish
Gave Massasecum a rest and fished close to home. Saturday's cloudy start made for a good morning bite and 2 hours later, came the rain. Sunday was a different story - was a floating cork in the typhoon wind that picked-up once the sun rose.
08/06/17 06:43 PM

Sunday's prize
As a recommendation from my wife to get into the sun to warm-up, we tried a different spot that I usually struggle to get a bite...
07/30/17 06:53 PM

View all 51 of Dave Bagdasarian's Photos

User has 51 photos in their collection.
| | | |
| --- | --- | --- |
| | Dave Bagdasarian's Friends | |
| | | |
| --- | --- | --- |
| | Dave Bagdasarian's Messages | |
No messages yet. Be one of the first to send this user a message.

Send Dave Bagdasarian a message
| | | |
| --- | --- | --- |
| | Dave Bagdasarian's Ranking | |
Dave Bagdasarian's Current Rank: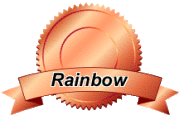 Rainbow Trout Rank
With 51 Total Points


Previous Ranks Achieved:
How are ranks determined?


Below is where we list statistics for the number of reviews, comments, message board posts, etc. that this user has posted on all the Fish Finder sites. The higher total overall points a user has, the higher the user's ranking.


Total Trips:
0
Total Photos:
51
Total Hotspots:
0
Total Trip Reviews:
0
Total Trip Comments:
0
Total Location Reviews:
0
Total Location Comments:
0
Total Locations Added:
0
Total Locations Edited:
0
Total Message Board Posts:
0
Total Species Comments:
0
Total Species Recipes:
0
Total Species Edited:
0
Total Amenities Added:
0
Total Amenities Edited:
0

---

Total Overall Points:
51

---