Username:
jasons
First Name:
jason
Last Name:
slosek
Icon:
Member Since:
03/27/08 09:05 PM
Last Login:
04/15/12 09:45 AM
Profile Views:
7076
City:
plainfield
State:
Connecticut
Zip:
06374
Country:
USA
Website:
Interests:
Fishing, and spending time w/ the family
About Me:
Favorite Fish
to Catch:
any and all
Favorite Type
of Fishing:
spin rod
Water Type:
Freshwater
Favorite Lures:
rapala
Fishing Rods:
Fishing Reels:
Fishing Techniques:

Favorite Fishing Spot:

Flag Profile:


Name
Details

Map It

Its my Honey Hole
Avg. Rating: 3.3333333333333
# Reviews: 3
Views: 3490
Cantabury ct
Sweet little pond for the kids and a quick stop on the way home


Map It

---

hopeville pond

Avg. Rating: 4.8
# Reviews: 5
Views: 6228
hopeville pond
7/3/2006

camping at hopeville camp ground few small fish and then bam my son catches this monster 15lb 38 inch northern pike what a great day


Map It

---

Private pond in cantabury
Avg. Rating: 3
# Reviews: 1
Views: 3813
cantabury
4/27/2008

small pond behind town hall


Map It

---

pond in plainfield
No Reviews
Views: 3426
plainfield ct
4/20/2008

small pond / brook enter thru cemetary on cemetary road produced some ok bass I'm sure there is bigger.

-

---

beaver brook pond
No Reviews
Views: 4696
beaver brook pond Scotland
4/20/2007

beaver brook pond small produce 2 small tackle size pike started late only 1 trout caught in a two hour spand will try again


Map It

---

Opening day amos lake
Avg. Rating: 3
# Reviews: 1
Views: 3661
Amos lake preston ct
4/19/2007

nice lake boats everywhere 2 trout 3 pike one at 24" perch and sunfish

-

---

Carbuncle pond

Avg. Rating: 3
# Reviews: 1
Views: 4488
Carbuncle pond, RI
4/12/2008

6:00 am no rain 6:20 first salmon its by 7:00 am 3 salmon are caught and 1 rainbow trout turns out to be a great sunny day after the thunderstorm rolled out.


Map It

---

This user has created 7 trips
| | | |
| --- | --- | --- |
| | jason slosek's Latest Mapable Trips | |
Below are the last 5 "mapable" trips this user has plotted.


| | | |
| --- | --- | --- |
| | jason slosek's Trip Statistics | |

06/06/10 11:44 AM

06/06/10 11:44 AM

06/06/10 11:44 AM

06/06/10 11:43 AM

Five hours of this.
Can it get any better than fishing!
05/27/09 07:21 PM

She's hooked
05/27/09 07:19 PM

View all 26 of jason slosek's Photos

User has 26 photos in their collection.
From
Message
iamabasshole
08/20/09 02:34 PM




September, 19 7am-1pm Rainbow Reservoir.

---

iamabasshole
08/20/09 10:38 AM


I would like to invite you to join in the Canoe and kayak bass tournament big fish takes all. $20.00 per person. Rules are simple. You most paddle your boat, No live bait, You most have a digital camera with a view screen. I will supply an official ruler, you will lay fish on ruler take a picture and at weigh in I will compare pictures and prize will be awarded to the longest large or small mouth bass. This will eliminate having to have a live well. I can be contacted at

dcoffin@rayginn.com

or 860-818-3270 to get a spot. The field will be limited to 20 boats.

---

overstdr
06/06/08 10:09 PM




Hi All,

This is just me testing out the send group message functionality. Its been a while since Ive sent out a group message, and I want to test out a fix I just made to the functionality to ensure prompt message delivery and email alerts. Everything should be working perfect now.

Also, for those who havent visited the site in a while, be sure to check out some of the cool new features like:

- Printing Topo Maps from the Map Tab
- View Birds Eye Imagery under certain location details
- The ability to blog and fully customize your profile.
- Add recipes and comments for fish species.
- "Watch" trips, locations, and species to see when users review or comment.

Expect many new features coming to the site soon!

Tight Lines,

Dave O

---

User has 3 visible messages.

Send jason slosek a message
jason slosek's Current Rank: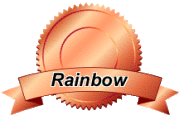 Rainbow Trout Rank
With 76 Total Points


Previous Ranks Achieved:
How are ranks determined?


Below is where we list statistics for the number of reviews, comments, message board posts, etc. that this user has posted on all the Fish Finder sites. The higher total overall points a user has, the higher the user's ranking.


Total Trips:
7
Total Photos:
26
Total Hotspots:
4
Total Trip Reviews:
0
Total Trip Comments:
0
Total Location Reviews:
0
Total Location Comments:
0
Total Locations Added:
0
Total Locations Edited:
0
Total Message Board Posts:
39
Total Species Comments:
0
Total Species Recipes:
0
Total Species Edited:
0
Total Amenities Added:
0
Total Amenities Edited:
0

---

Total Overall Points:
76

---