| | |
| --- | --- |
| Username: | ronan |
| First Name: | Ron |
| Last Name: | Cote |
| Icon: | |
| Member Since: | 05/14/13 07:24 AM |
| Last Login: | 01/08/15 02:30 PM |
| Profile Views: | 2353 |
| State: | Massachusetts |
| Flag Profile: | |
Name
Details

Map It

Saco River, Me

Avg. Rating: 3
# Reviews: 2
Views: 965
Browfield, Me
9/20/2013

3 day trip down the Saco with a stop on Pleasant Pond.


Map It

---

This user has created 1 trips
| | | |
| --- | --- | --- |
| | Ron Cote's Latest Mapable Trips | |
Below is the latest "mapable" trip this user has plotted.


| | | |
| --- | --- | --- |
| | Ron Cote's Trip Statistics | |
This user has plotted trips, but none of them contain hotspots to calculate statistics.

12/01/14 04:46 PM

10/21/14 02:26 PM

09/18/14 12:13 PM

09/18/14 12:13 PM

07/21/14 09:59 PM

07/16/14 09:36 PM

View all 22 of Ron Cote's Photos

User has 22 photos in their collection.
No messages yet. Be one of the first to send this user a message.

Send Ron Cote a message
Ron Cote's Current Rank: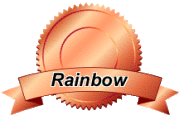 Rainbow Trout Rank
With 89 Total Points


Previous Ranks Achieved:
How are ranks determined?


Below is where we list statistics for the number of reviews, comments, message board posts, etc. that this user has posted on all the Fish Finder sites. The higher total overall points a user has, the higher the user's ranking.


Total Trips:
1
Total Photos:
22
Total Hotspots:
0
Total Trip Reviews:
0
Total Trip Comments:
1
Total Location Reviews:
0
Total Location Comments:
0
Total Locations Added:
0
Total Locations Edited:
0
Total Message Board Posts:
65
Total Species Comments:
0
Total Species Recipes:
0
Total Species Edited:
0
Total Amenities Added:
0
Total Amenities Edited:
0

---

Total Overall Points:
89

---