Username:
pdubya
First Name:
Patrick
Last Name:
Wilcox
Icon:
Member Since:
05/08/13 06:22 PM
Last Login:
04/21/14 06:18 PM
Profile Views:
1962
City:
The 'bury
State:
Massachusetts
Zip:
Country:
USA
Website:
http://www.mafishfinder.com/user/pdubya
Interests:
Fishing, hunting, shooting
About Me:
Everett native, currently Northern Mass. Avid hunter, fisherman and shooter. I love my 1911, enjoy hunting Pigs/Elk mainly.
Favorite Fish
to Catch:
Bass, pickerel, pan fish, trout.
Favorite Type
of Fishing:
Baitcaster, Spinner Rod
Water Type:
Freshwater
Favorite Lures:
Top water
Fishing Rods:
Nothing special
Fishing Reels:
Same as above
Fishing Techniques:
Whatever works at that moment

Favorite Fishing Spot:
C'mon now...gotta have some secrets

Flag Profile:



New reel
Ohhhh yeaaaaa
04/06/14 08:33 PM

Different 5.3lber view
Lunker love
08/02/13 07:14 PM

4+
Nighttime double buzz bait.
08/02/13 07:14 PM

SW secret spot
5.3 on the scale. Great day on the water. Grabbed this on the chartreuse and white chatter.
08/02/13 07:13 PM

Backyard Bany Donkey
3lber from my brothers backyard.
07/03/13 09:56 PM

Battery Charger
Ship n'shore charger.
06/06/13 07:13 PM

View all 11 of Patrick Wilcox's Photos

User has 11 photos in their collection.
| | | |
| --- | --- | --- |
| | Patrick Wilcox's Messages | |
No messages yet. Be one of the first to send this user a message.

Send Patrick Wilcox a message
Patrick Wilcox's Current Rank: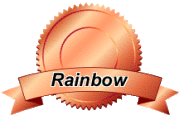 Rainbow Trout Rank
With 55 Total Points


Previous Ranks Achieved:
How are ranks determined?


Below is where we list statistics for the number of reviews, comments, message board posts, etc. that this user has posted on all the Fish Finder sites. The higher total overall points a user has, the higher the user's ranking.


Total Trips:
0
Total Photos:
11
Total Hotspots:
0
Total Trip Reviews:
0
Total Trip Comments:
2
Total Location Reviews:
0
Total Location Comments:
0
Total Locations Added:
0
Total Locations Edited:
0
Total Message Board Posts:
42
Total Species Comments:
0
Total Species Recipes:
0
Total Species Edited:
0
Total Amenities Added:
0
Total Amenities Edited:
0

---

Total Overall Points:
55

---