Username:
ezangler
First Name:
Brent
Last Name:
watters
Icon:
Member Since:
03/17/13 12:31 AM
Last Login:
09/19/13 10:42 PM
Profile Views:
3337
City:
Marlborough
State:
Massachusetts
Zip:
Country:
USA
Website:
ezangler.com
Interests:
Freshwater fishing and website development (www.ezangler.com)
About Me:
Proud father of four, husband, avid angler and motorcycle enthusiast, semi-health nut (we all have our vices), and operator of www.ezangler.com.

Moved to MA 3.5 years ago from IL and still trying to get grounded between other obligations.



Favorite Fish
to Catch:
Largemouth, Pickerel, Catfish (when they are around), Pike
Favorite Type
of Fishing:
Spin Rod
Water Type:
Freshwater
Favorite Lures:
Fishing Rods:
Fishing Reels:
Fishing Techniques:
Go out when the weather is good and enjoy myself as much as possible. And being at the right place at the right time helps.

Favorite Fishing Spot:
Stump Pond/H1

Flag Profile: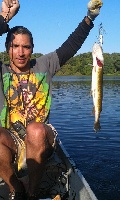 Pickerel Man Strikes Again
Waiting for winter to end!
03/17/13 01:01 AM
User has 1 photo in their collection.
From
Message
fliteking
03/24/13 09:54 PM




Hey EZ, thanks for the friend request. I live in Northern Penna, should have some ice out by this weekend, hope to be casting SOON.

---

User has 1 visible message.

Send Brent watters a message
Brent watters's Current Rank: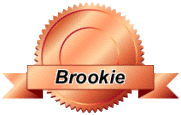 Brook Trout Rank
With 33 Total Points


Previous Ranks Achieved:
How are ranks determined?


Below is where we list statistics for the number of reviews, comments, message board posts, etc. that this user has posted on all the Fish Finder sites. The higher total overall points a user has, the higher the user's ranking.


Total Trips:
0
Total Photos:
1
Total Hotspots:
0
Total Trip Reviews:
0
Total Trip Comments:
2
Total Location Reviews:
0
Total Location Comments:
1
Total Locations Added:
0
Total Locations Edited:
0
Total Message Board Posts:
29
Total Species Comments:
0
Total Species Recipes:
0
Total Species Edited:
0
Total Amenities Added:
0
Total Amenities Edited:
0

---

Total Overall Points:
33

---