Username:
cookiecutter
First Name:
Ron
Last Name:
Washburn
Icon:
Member Since:
02/22/13 02:11 PM
Last Login:
02/17/16 12:15 PM
Profile Views:
2230
City:
Brookline
State:
Massachusetts
Zip:
02445
Country:
USA
Website:
Interests:
Fishing, buying fishing tackle, shopping for tackle and making tackle...jigs, jerkbaits, crankbaits, etc..
About Me:
Very addicted fisherman, probably in need of an intervention but currently happily residing in the state of denial...
Favorite Fish
to Catch:
Largies and smallies
Favorite Type
of Fishing:
flippin 65lb braid in slop or finessing 6lb drop shot on 30 ft hump
Water Type:
Freshwater
Favorite Lures:
Megabass, Lucky Craft and stuff I make
Fishing Rods:
What I bought at garage sales last year...shimano, bass pro..
Fishing Reels:
What I bought at garage sales last year...Curados, Chronarchs and Bass Pro
Fishing Techniques:
Flippin, finessin. Carrying a 20lb bag to the weigh-in.

Favorite Fishing Spot:
Lake Champlain and/or Lake Ontario

Flag Profile:


No messages yet. Be one of the first to send this user a message.

Send Ron Washburn a message
Ron Washburn's Current Rank: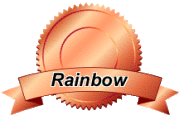 Rainbow Trout Rank
With 85 Total Points


Previous Ranks Achieved:
How are ranks determined?


Below is where we list statistics for the number of reviews, comments, message board posts, etc. that this user has posted on all the Fish Finder sites. The higher total overall points a user has, the higher the user's ranking.


Total Trips:
0
Total Photos:
0
Total Hotspots:
0
Total Trip Reviews:
0
Total Trip Comments:
0
Total Location Reviews:
0
Total Location Comments:
0
Total Locations Added:
0
Total Locations Edited:
0
Total Message Board Posts:
85
Total Species Comments:
0
Total Species Recipes:
0
Total Species Edited:
0
Total Amenities Added:
0
Total Amenities Edited:
0

---

Total Overall Points:
85

---