Username:
tcmorse
First Name:
TC
Last Name:
morse
Icon:
Member Since:
01/20/13 11:17 AM
Last Login:
06/26/14 11:35 PM
Profile Views:
3187
City:
Manomet
State:
Massachusetts
Zip:
02345
Country:
USA
Website:
www.facebook.com/TeamRippnLipz
Interests:
FISHING(fresh/salt water) camping, canoeing, hiking, and spending time with my wife and kid's!
About Me:
www.facebook.com/tmuthafukinc.morse
Favorite Fish
to Catch:
largemouth, striper
Favorite Type
of Fishing:
Water Type:
Freshwater
Favorite Lures:
spro blue back herring
Fishing Rods:
7/0" MH Berkley, 7/0" MH Berkley, 7/0" MH Berkley cherrywood,7/0"M daiwa crossfire,7/2" Wright & Mcgill insight
Fishing Reels:
abu garcia black max,lews carbonfire,lews carbonfire,daiwa laguna,quantum response


Fishing Techniques:
Flip and pitch brush, punching heavy grass, SWIMBAITS, drop shottin and poppin top water!

Favorite Fishing Spot:
fresh pond


Flag Profile:


Name
Details

Map It

nemo's devistation

Avg. Rating: 5
# Reviews: 2
Views: 1773
bartlett pond Plymouth ma
2/22/2013

took a canoe ride around Bartlett pond to clean up debris from the Blizzard and noticed many dead fish so then i decide to go check the whole pond out and i count 43 large-mouth bass all over 3 lbs dead and 1 under 3 lbs massive numbers of sunfish, perch, and catfish! only two pickerel and no white perch! that's devastating for a 33acre pond... needless to say i wont be producing many great catches out of her in 2013


Map It

---

This user has created 1 trips
| | | |
| --- | --- | --- |
| | TC morse's Latest Mapable Trips | |
Below is the latest "mapable" trip this user has plotted.


| | | |
| --- | --- | --- |
| | TC morse's Trip Statistics | |
This user has plotted trips, but none of them contain hotspots to calculate statistics.

plymouth night bite


Avg. Rating: 5

# of Ratings: 2

06/26/14 11:38 PM



Avg. Rating: 5

# of Ratings: 1

06/26/14 01:36 PM

night spinnerbait bite


Avg. Rating: 5

# of Ratings: 2

06/26/14 01:35 PM

plymouth
Only one tonight


Avg. Rating: 5

# of Ratings: 2

06/21/14 12:41 AM

06/19/14 12:34 AM

06/19/14 12:34 AM

View all 34 of TC morse's Photos

User has 34 photos in their collection.
No messages yet. Be one of the first to send this user a message.

Send TC morse a message
TC morse's Current Rank: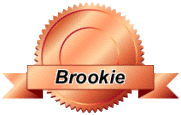 Brook Trout Rank
With 37 Total Points


Previous Ranks Achieved:
How are ranks determined?


Below is where we list statistics for the number of reviews, comments, message board posts, etc. that this user has posted on all the Fish Finder sites. The higher total overall points a user has, the higher the user's ranking.


Total Trips:
1
Total Photos:
34
Total Hotspots:
0
Total Trip Reviews:
0
Total Trip Comments:
2
Total Location Reviews:
0
Total Location Comments:
0
Total Locations Added:
0
Total Locations Edited:
0
Total Message Board Posts:
0
Total Species Comments:
0
Total Species Recipes:
0
Total Species Edited:
0
Total Amenities Added:
0
Total Amenities Edited:
0

---

Total Overall Points:
37

---