Username:
maxmcquaide
First Name:
max
Last Name:
mcquaide
Icon:
Member Since:
12/17/12 08:33 PM
Last Login:
12/09/15 09:12 PM
Profile Views:
3090
City:
tyngsborough
State:
Massachusetts
Zip:
01879
Country:
USA
Website:
Interests:
bass fishing
wrestling
wakeboarding
About Me:
i sell my own homemade softplatics
(978) 995-4252 give me a call or message me on here if you interested in purchasing some ive won tournaments on them and caught 7.3 pound largemouth on them
Favorite Fish
to Catch:
smallmouth bass
Favorite Type
of Fishing:
casting with a baitcaster and spin reel
Water Type:
Freshwater
Favorite Lures:
stanley jigs, vcl custom baits, outkast tackle jigs and my homemade softplastics
Fishing Rods:
abu garcia veritas
st.croix mojo bass
rattle snake custom rods
Fishing Reels:
abu garcia silver max
abu garcia cardinal
Fishing Techniques:
flipping and pitching heavy cover
topwater
deep clear water dropshotting for smallies

Favorite Fishing Spot:
lake champlain, lake massapoag

Flag Profile:


Name
Details

Map It

Information on Newfound
No Reviews
Views: 1752
I am fishing a tournament on newfound lake on april 27th and have never been there before any information on the lake would be greatly appreciated

-

---

Any Information on Newfound??
No Reviews
Views: 1242
im fishing a tournament on newfound lake and have never been there the tournament will be on april 27th and a 2 fish limit any information would be greatly appreciated

-

---

This user has created 2 trips
| | | |
| --- | --- | --- |
| | max mcquaide's Trip Statistics | |
This user has plotted trips, but none of them contain hotspots to calculate statistics.
No messages yet. Be one of the first to send this user a message.

Send max mcquaide a message
max mcquaide's Current Rank: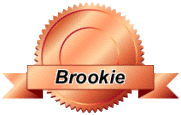 Brook Trout Rank
With 31 Total Points


Previous Ranks Achieved:
How are ranks determined?


Below is where we list statistics for the number of reviews, comments, message board posts, etc. that this user has posted on all the Fish Finder sites. The higher total overall points a user has, the higher the user's ranking.


Total Trips:
2
Total Photos:
0
Total Hotspots:
0
Total Trip Reviews:
0
Total Trip Comments:
2
Total Location Reviews:
0
Total Location Comments:
0
Total Locations Added:
0
Total Locations Edited:
0
Total Message Board Posts:
27
Total Species Comments:
0
Total Species Recipes:
0
Total Species Edited:
0
Total Amenities Added:
0
Total Amenities Edited:
0

---

Total Overall Points:
31

---