Username:
lifted
First Name:
Mike
Last Name:
Icon:
Member Since:
10/13/12 11:19 AM
Last Login:
08/08/17 10:53 AM
Profile Views:
4058
City:
Hanson
State:
Massachusetts
Zip:
Country:
USA
Website:
Interests:
Fishing
Kayaking

About Me:
Prostaff at The Moponsett Trading Post and Hogan's Hookers Baits.

https://www.facebook.com/themonponsetttradingpost

https://www.facebook.com/pages/Hogans-Hookers-Quality-Fishing-Lures/209976535797936


Favorite Fish
to Catch:
Largemouth
Favorite Type
of Fishing:
Baitcasting,Spin Casting and Ice Fishing
Water Type:
Freshwater
Favorite Lures:
Frog,Jigs and Swimbaits
Fishing Rods:
Mhx Custom rods Built at The Monponsett Trading Post in Hanson.
Fishing Reels:
Expensive ones
Fishing Techniques:
Junk and Power

Favorite Fishing Spot:
Carver

Flag Profile:


Name
Details

Map It

Angry Turtle in Carver

Avg. Rating: 5
# Reviews: 4
Views: 1413
Carver MA
4/29/2013

After calling into work it took almost no effort to get my teammate in the mood for a midday fishing trip. Gear loaded and fresh coffees in hand we headed to carver from about noon till 5. We had action the entire trip. Top water explosions with my new tackle grab top water lure and buzz baits. Couldn't go wrong with soft worms either. In total 8 bass between the two of us all over 2 lbs the biggest slightly less than 4 lbs. On top of that we brought in 10 or 11 pickerel 5 of which were between 20 and 24 inches long and fought like crazy. No epic monster but still a great day on the water.


Map It

---

This user has created 1 trips
| | | |
| --- | --- | --- |
| | Mike's Latest Mapable Trips | |
Below is the latest "mapable" trip this user has plotted.


This user has plotted trips, but none of them contain hotspots to calculate statistics.

My personal best pickerel
5lbs 4oz 26 inches long


Avg. Rating: 5

# of Ratings: 2

03/06/15 09:24 AM

02/23/15 02:34 PM



Avg. Rating: 4.8333333333333

# of Ratings: 6

07/13/13 07:08 PM



Avg. Rating: 5

# of Ratings: 1

07/13/13 07:07 PM

Kayak tourny 1


Avg. Rating: 5

# of Ratings: 2

05/04/13 06:13 PM

04/30/13 08:46 PM

View all 21 of Mike's Photos

User has 21 photos in their collection.
No messages yet. Be one of the first to send this user a message.

Send Mike a message
Mike's Current Rank: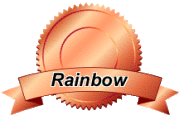 Rainbow Trout Rank
With 90 Total Points

Special Awards Achieved: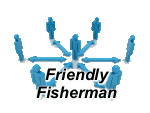 Friendly Fisherman



Previous Ranks Achieved:
How are ranks determined?


Below is where we list statistics for the number of reviews, comments, message board posts, etc. that this user has posted on all the Fish Finder sites. The higher total overall points a user has, the higher the user's ranking.


Total Trips:
1
Total Photos:
21
Total Hotspots:
0
Total Trip Reviews:
0
Total Trip Comments:
0
Total Location Reviews:
0
Total Location Comments:
0
Total Locations Added:
0
Total Locations Edited:
0
Total Message Board Posts:
68
Total Species Comments:
0
Total Species Recipes:
0
Total Species Edited:
0
Total Amenities Added:
0
Total Amenities Edited:
0

---

Total Overall Points:
90

---