Username:
efromtheburg
First Name:
Eric
Last Name:
Icon:
Member Since:
09/19/12 09:36 PM
Last Login:
03/29/13 02:48 PM
Profile Views:
6741
City:
Fitchburg
State:
Massachusetts
Zip:
01420
Country:
USA
Website:
Interests:
Fishing, Camping, Music, Beer, and Family. But not necessarily in that order lol.
About Me:
Happily married father of 4...a pair of teenage sons, a teenage stepdaughter, and a 4 year old daughter. Grew up in Central Mass. Hardcore Boston sports fan when I'm not outdoors.
Favorite Fish
to Catch:
trout
Favorite Type
of Fishing:
Water Type:
Favorite Lures:
Fishing Rods:
Abu Garcia "Ike Dude" Combo.

Berkley "Amp" rod (extreme sensitivity, medium casting) with Abu Garcia 303R reel.

Shakespeare "Ugly Stik" SPL100 (Ultralight) with Shakespeare "Intrepid" spin reel.

Abu Garcia "Villain" spin rod with Abu Garcia Orra SX spin reel.
Fishing Reels:
Fishing Techniques:

Favorite Fishing Spot:

Favorite Video:



Buck Swims Across Notown Res.



Flag Profile:


Name
Details

Map It

NOTOWN RES.
Avg. Rating: 4.6
# Reviews: 5
Views: 2477
NOTOWN
10/4/2012

This is somewhat of a random trip to post because there are no awesome fish pics to share, but still a very cool day nonetheless. Recently I caught up with an old friend on Facebook, a bro I haven't seen in some years, and this morning we just kinda spontaneously agreed to meet up and fish this evening. Nothing fancy, just a random last minute get together over fishing, somewhere local.

I wish I had some grand fish story to share but I really don't, I had one nice strike but landed nothing today (similar story with my friend). But it was such a cool setting.

At one point, on the opposite shoreline, a Buck entered the water and literally made his way across the cove to our shoreline, about 50 yards in front of us when he was on the water, but he heard us (and looked at us) upon his approach and then angled wide like 100+ yards away into the cove to our left, disappearing into the brush once he finally got there . The entire way he wasn't swimming, just kinda slowly walking and half swimming, at times with not much more than his nose and antlers visible above water. It was crazy. We took our lines outta the water and just watched him, respectfully, for damn near a half hour. Instead of running thru the woods, this Buck decided his best course of action was to cross the reservoir by himself to get where he wanted to go.

It was misty at times, moisture and even a light fog hanging in the air as the sun began to sink, some of the background trees beginning to show their autumn color. Geese gathering in formation, bringing their language to the sky. I didn't catch a single thing today, but the magnificence of Mother Nature was on full display. My catch wasn't even necessary anymore.

In terms of raw fishing data, I wish I had more for you. It was both an amazing day and struggling day simultaneously. But I honestly feel as if a true fisherman will get it, some days are just priceless. Fish or not.


Map It

---

Monday morning on the Squannacook River

Avg. Rating: 4.8
# Reviews: 5
Views: 2575
Squannacook River, Townsend, MA
9/24/2012

With fall trout stocking starting to take place, I have been gearing up to do plenty of trout fishing over the next month. Granted I don't know where they are stocking on a daily basis, so I am just generally targeting the spots in my area I at least know are due to be stocked over the next 2 weeks.

So..this morning I dropped my kid off at her pre-k class and decided to go ahead and get a little jumpstart first thing this morning. I only had about 3 hours or so until I had to pick her back up, so I scooted up to Townsend real quick to hit the Squannacook River.

I tried two kinda typical spots off of 119 without a single strike or even a sign of any fish, but as I was making my way back home to Fitchburg I noticed a potential access point I was previously unaware of. I parked real quick to scout it out, and sure enough I located I little trail that led down to what appeared to be an ideal trout hole. There was a nice little pool with good depth, it was shadowy and cool, and there was a few fallen trees and stumps. I was encouraged when I saw a trout trailing my offering back towards shore on my very first cast.

Not 5 minutes later I landed the Rainbow pictured, he measured roughly 15.5 inches. Nice fish who was a wicked fun catch, he tried to hit the current and run on me, flipping up outta the water 3 or 4 times before I finally worked him back to shore. Wasn't doing anything fancy to catch him, just split-shotting with a Berkley Trout Worm (chartreuse shad), thru the deeper part of the pool. I use the forefinger on my rod hand to lightly tap the line as I reel in, giving the worm a little better tail action.

That 5 minutes or so made the entire morning well worth it. Even better than the catch was locating this new little hole I already can't wait to revisit. Looking forward to going back when I have more time to really work my way down the trail/bank and try a few different things to see what I might pull outta there. Heck, I'm considering heading back this evening haha.

Not a bad kickoff for my own personal little month long trout adventure I'm preparing for, what a beautiful Indian Summer morning in New England.


Map It

---

This user has created 2 trips
| | | |
| --- | --- | --- |
| | Eric's Latest Mapable Trips | |
Below are the last 2 "mapable" trips this user has plotted.


This user has plotted trips, but none of them contain hotspots to calculate statistics.

Vintage Train Trestle on Squannacook
A view of the old wooden train trestle that spans the Squannacook River in Townsend, MA. I trout fish this general section of the river rather often. Wish I had a decent fish pic today, but no nice Rainbows or Brownies today, but I did pull a few smallish brookies outta one hole. Didnt bother taking a pic, just wanted to get the little dudes back in the water quickly.


Avg. Rating: 5

# of Ratings: 2

10/06/12 08:35 PM



Avg. Rating: 5

# of Ratings: 4

09/24/12 12:29 PM

Millers River
Athol
09/19/12 11:35 PM

Wachusett Res.
I realize I am biased, but we live in one of the most beautiful places in America and even the world.


Avg. Rating: 5

# of Ratings: 2

09/19/12 11:23 PM

User has 4 photos in their collection.
No messages yet. Be one of the first to send this user a message.

Send Eric a message
Eric's Current Rank: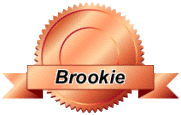 Brook Trout Rank
With 30 Total Points


Previous Ranks Achieved:
How are ranks determined?


Below is where we list statistics for the number of reviews, comments, message board posts, etc. that this user has posted on all the Fish Finder sites. The higher total overall points a user has, the higher the user's ranking.


Total Trips:
2
Total Photos:
4
Total Hotspots:
1
Total Trip Reviews:
5
Total Trip Comments:
3
Total Location Reviews:
0
Total Location Comments:
0
Total Locations Added:
0
Total Locations Edited:
0
Total Message Board Posts:
15
Total Species Comments:
0
Total Species Recipes:
0
Total Species Edited:
0
Total Amenities Added:
0
Total Amenities Edited:
0

---

Total Overall Points:
30

---