Username:
villano
First Name:
Mathew
Last Name:
Villano
Icon:
Member Since:
08/16/12 02:52 PM
Last Login:
08/09/15 10:09 AM
Profile Views:
3693
City:
Abington
State:
Massachusetts
Zip:
02351
Country:
USA
Website:
Interests:
Music, Fish, .....ummm.... Fishing and music?
About Me:
Ridiculously addicted to fishing!
Favorite Fish
to Catch:
large mouth bass
Favorite Type
of Fishing:
Spin and baitcast
Water Type:
Freshwater
Favorite Lures:
noneya
Fishing Rods:
Abu Garcia Vendetta, Vengence
Shakespear Ugly Stik
a few cheap back ups
Fishing Reels:
Abu garcia Revo Premier, Pro Max
and a few Cardinals
a couple of cheap back ups

Fishing Techniques:
Cast and retrieve
flipping and pitchng

Favorite Fishing Spot:
Oldam


Flag Profile:



Tournament canceled Due to Rain? lol
Well had a tournament this morning at 7am . (was a wet day yes) but I have fished tournaments in worse condition's
(last year @ Farm Pond Car topper if u were there)But anyway The Angry Turtles decided we would show up anyway and see if anybody else would.
and only 3 other individuals showed up and were up to brave the Rains and strangely calm waters) So we all decided to go from 7:30ish to Noon with a 5 fish limit.
Long story short and to Quote the Great Ice Cube
"Today was a Good Day"
1 boat came back with a respectful 2 fish
next with 5 for 11.8 lbs (If I remember correct)
and Then Me an Mike (Angry Turtles)
Came back with 5 for 20.4 lbs !!!
we didn't weigh for Lunker but smallest was 2.2lbs (do the Math)
We had So much Fun With the guy's that showed up!
Thanks' Andy,Kevin and Guy I told you I would forget your name! (mike has your card so)
-Fun Time-


Avg. Rating: 5

# of Ratings: 4

06/28/15 05:23 PM

!!catch of the day!!
Went to stetsons today and caught a bunch of rats. This was the most interesting catch of the day a Bass pro bionic combo ???


Avg. Rating: 5

# of Ratings: 2

09/04/13 05:42 PM

Crawdad Done!
Decided to make the Crawdad a lil more spacious and nicer looking,
Here is what I got done so far, still have a couple more things in mind I may do in the future.


Avg. Rating: 5

# of Ratings: 7

07/12/13 02:03 PM

Re Doing my Boat_ B4
Decided to spice up my Crawdad this week this is what I had to start with.
07/12/13 02:01 PM

Nice Calm Waters
Me and Lifted had a nice Calm day on the water yesterday!
That water was smooth as glass! lol not really
06/30/13 11:30 AM

2nd biggest of the day!
Pond X Delivers again!! 2nd time there and have yet to miss a 5 lb and up!


Avg. Rating: 5

# of Ratings: 2

05/16/13 06:15 PM

View all 21 of Mathew Villano's Photos

User has 21 photos in their collection.
| | | |
| --- | --- | --- |
| | Mathew Villano's Messages | |
No messages yet. Be one of the first to send this user a message.

Send Mathew Villano a message
Mathew Villano's Current Rank: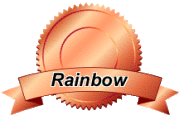 Rainbow Trout Rank
With 68 Total Points


Previous Ranks Achieved:
How are ranks determined?


Below is where we list statistics for the number of reviews, comments, message board posts, etc. that this user has posted on all the Fish Finder sites. The higher total overall points a user has, the higher the user's ranking.


Total Trips:
0
Total Photos:
21
Total Hotspots:
0
Total Trip Reviews:
2
Total Trip Comments:
2
Total Location Reviews:
0
Total Location Comments:
0
Total Locations Added:
0
Total Locations Edited:
0
Total Message Board Posts:
43
Total Species Comments:
0
Total Species Recipes:
0
Total Species Edited:
0
Total Amenities Added:
0
Total Amenities Edited:
0

---

Total Overall Points:
68

---