Username:
mainiac
First Name:
Greg
Last Name:
Harjula
Icon:
Member Since:
08/15/12 03:53 PM
Last Login:
09/21/15 11:41 AM
Profile Views:
4061
City:
Needham
State:
Massachusetts
Zip:
02494
Country:
USA
Website:
Interests:
baseball and fishing
About Me:
Favorite Fish
to Catch:
Smallmouth
Favorite Type
of Fishing:
kayak bass fishing
Water Type:
Freshwater
Favorite Lures:
Fishing Rods:
Fishing Reels:
Fishing Techniques:

Favorite Fishing Spot:

Flag Profile:


Name
Details

Map It

(Almost two) Personal Best

Avg. Rating: 5
# Reviews: 13
Views: 1365
Got out Friday afternoon with my buddy Chris. He is a former student of mine who was diagnosed with cancer when he was 5 (and is still battling it) who is now a junior in high school. We've always stayed in touch and try to get out a couple times a year.

Hit up a local lake around 345. About 20 minutes in Chris gets "caught up" in some brush. He just keeps reeling it in and I catch a glimpse of a hawg. I tell him not to lose this fish, meanwhile I'm trying to figure out a plan of attack (he's using like 8lb mono....). As a side note, Chris asked if we should bring a net while we were loading up - figures I said no. We can both see the fish now, but he's still of arms reach. Next thing you know - SNAP.. Fish gone.

We decide to fish the rest of the lake and come back to this spot later(I was very doubtful that fish would bite again). Chris ends up with about a dozen bass, most in the 2lb range. We could have ended the day then and still been satisfied. We head back to the first spot around 545. The wind has picked up now, so I tell him that I'll keep us in position while he fishes. He makes 5-6 casts before getting a nasty birds nest. I was debating whether or not to throw mine line in when he tells me "well what are you waiting for?". First cast and it feels like a log on the end of my line and it's swimming off to the right. I set the hook, and bam - same fish bites again! We were no more than 10' from where he was caught 2 hours earlier. We took pics (I made sure Chris got some with it too), weighed it, and watched it swim away. 6lb 1oz - new PB and would have been for Chris too. Great day on the water and a story and memories we'll never forget.


Map It

---

Weekend trip to Maine with Dad

Avg. Rating: 5
# Reviews: 9
Views: 2030
Oxford, ME
Met my father in Oxford, ME, for what is turning into an annual spring fishing trip to that area. Headed up Thursday afternoon with the kayaks and returned home Saturday afternoon before the thunderstorms rolled in up there (couldn't miss mother's day either). We stayed at a campground on Hogan Pond, which is a relativly small pond, but perfect for kayaks - it also connects to Whitney Pond, which is slightly bigger than Hogan. The camp owners claim 7 pounders get taken out of there, but the largest I've seen is around 3lb. Not a bad little pond, but after a few hours (Thurs night and Fri morning) we had seen just about everything it had to offer. All bass were in the 2lb range, and we also caught a couple of yellow perch and pickeral.

Friday we decided to hit up Lower Range Pond in Poland. Crystal clear water (visability to 12-15') with a mixture of largemouth and smallies. LOTS of structure and cover to fish here, plus there's a 9.9hp engine limit, so we didn't have to worry about getting knocked around by the big boats. Again most largemouth were in the 2lb range, but I did get a 3 1/2 lb smallmouth. We came back again Saturday morning before the t-storms for a couple of hours. All said and done we caught a couple dozen bass, a handful of pickeral, two yellow perch - and my dad picked up a Fenwick rod and Penn reel on his anchor!

I would highly recommend the Range Ponds if anyone is in the area. Lower is the smallest (and has the HP restriction) and has a state park where you can launch. There is also a Bald Eagle nest with a male, female, and two young ones on an island - apparently they come back year after year. Middle Range and Upper Range are connected to each other, and I believe both have boat ramps. These two are much bigger, but from what the locals said, the fishing is just as good! I won't bore you with tons of pictures of 2lb bass, but here are a few others from the trip.


Map It

---

First of Many (hopefully)

Avg. Rating: 5
# Reviews: 4
Views: 1134
Dudley Pond
4/27/2013

Baseball season ended Saturday (unfortunately) but I got to sneak in about an hour and a half at Dudley Pond before the sun set. I have been out a few times in the new kayak (Ride 115), and I wanted to really get comfortable standing up and fishing, so I spent the majority of the time doing just that. Got a large yellow perch on a square bill crank before the wind picked up. Decided to head to an area somewhat protected from the wind (didn't really want to take a swim...) and started throwing a jig in 6-8' of water around some submerged logs. Although not huge, caught my first bass standing up in the kayak - 1.4 lbs. It definitely takes some getting used to standing up and casting/setting the hook all while maintaining your balance, but the boat is extremely stable and I'm looking forward to many more Larry's this season from this position!


Map It

---

This user has created 3 trips
| | | |
| --- | --- | --- |
| | Greg Harjula's Latest Mapable Trips | |
Below are the last 3 "mapable" trips this user has plotted.


| | | |
| --- | --- | --- |
| | Greg Harjula's Trip Statistics | |
This user has plotted trips, but none of them contain hotspots to calculate statistics.

6lb 1oz


Avg. Rating: 5

# of Ratings: 6

09/21/13 01:54 PM

Look what he caught on his anchor!


Avg. Rating: 5

# of Ratings: 2

05/14/13 07:58 AM

Hogan Pond 2lb


Avg. Rating: 5

# of Ratings: 2

05/14/13 07:58 AM

3 1/2 lb Smallmouth


Avg. Rating: 5

# of Ratings: 3

05/14/13 07:58 AM

Bald Eagle & Nest
05/14/13 07:58 AM

1.4lbs


Avg. Rating: 4

# of Ratings: 1

04/29/13 01:15 PM

View all 7 of Greg Harjula's Photos

User has 7 photos in their collection.
No messages yet. Be one of the first to send this user a message.

Send Greg Harjula a message
Greg Harjula's Current Rank: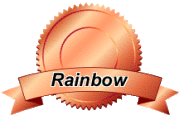 Rainbow Trout Rank
With 57 Total Points


Previous Ranks Achieved:
How are ranks determined?


Below is where we list statistics for the number of reviews, comments, message board posts, etc. that this user has posted on all the Fish Finder sites. The higher total overall points a user has, the higher the user's ranking.


Total Trips:
3
Total Photos:
7
Total Hotspots:
0
Total Trip Reviews:
0
Total Trip Comments:
0
Total Location Reviews:
0
Total Location Comments:
0
Total Locations Added:
0
Total Locations Edited:
0
Total Message Board Posts:
47
Total Species Comments:
0
Total Species Recipes:
0
Total Species Edited:
0
Total Amenities Added:
0
Total Amenities Edited:
0

---

Total Overall Points:
57

---