| | |
| --- | --- |
| Username: | capeverdean |
| First Name: | |
| Last Name: | |
| Icon: | |
| Member Since: | 08/07/12 10:50 AM |
| Last Login: | 09/26/12 07:07 AM |
| Profile Views: | 13181 |
| State: | Massachusetts |
| Flag Profile: | |
Name
Details

Map It

Bullhead Night at Whalom
Avg. Rating: 4
# Reviews: 2
Views: 3312
Whalom Lake, Lununeburg, MA
8/11/2012

Last night I went out for what may be my final catfishing night of the year, who knows maybe I'll go one more time later this month but for now I'm looking to start targeting other species again. Had 2 poles going, one I alternated between either crawlers or stinky chicken livers, the other I was using cut bait with some little guys I caught earlier (yellow perch, bluegill).

All in all I landed 7 bullheads, although 5 were little and only 2 were what I would consider "keeper" size. The cut bait pole yielded the 2 biggest catches, all the little guys were caught on the crawlers. The chicken livers got nothing more than a single bite, but I have had success in the past at other locations with them. Fished from about an hour before sunset until 10 or so, Whalom has a easy accessible setup for night fishing from shore. The biggest flurry of action came right around twilight but before it was completely dark.

-

---

Thursday evening randomness at Lake Mattawa
Avg. Rating: 4.6666666666667
# Reviews: 3
Views: 3218
Lake Mattawa, Orange, MA
7/26/2012

Was sitting home bored on a Thursday evening so spontaneously just jumped in the car a cruised up route 2 to fish at Lake Mattawa for the first time. Didn't have much luck until the sun began going down, but then landed 3 bass before it began raining. 2 were small, but one was pretty nice and can be seen in my profile pic. Caught them with a silver swimbait.

-

---

This user has created 2 trips
| | | |
| --- | --- | --- |
| | capeverdean's Trip Statistics | |
This user has plotted trips, but none of them contain hotspots to calculate statistics.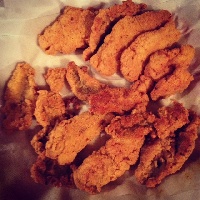 Louisiana style Bullheads caught in Mass.


Avg. Rating: 5

# of Ratings: 1

08/16/12 05:06 PM
User has 1 photo in their collection.
No messages yet. Be one of the first to send this user a message.

Send capeverdean a message
capeverdean's Current Rank:


Baitfish Rank
With 9 Total Points

How are ranks determined?


Below is where we list statistics for the number of reviews, comments, message board posts, etc. that this user has posted on all the Fish Finder sites. The higher total overall points a user has, the higher the user's ranking.


Total Trips:
2
Total Photos:
1
Total Hotspots:
0
Total Trip Reviews:
0
Total Trip Comments:
0
Total Location Reviews:
0
Total Location Comments:
0
Total Locations Added:
0
Total Locations Edited:
0
Total Message Board Posts:
5
Total Species Comments:
0
Total Species Recipes:
1
Total Species Edited:
0
Total Amenities Added:
0
Total Amenities Edited:
0

---

Total Overall Points:
9

---


User's Recipes:
1. Bullhead PO BOYS