Username:
thecontender
First Name:
nick
Last Name:
martin
Icon:
Member Since:
08/01/12 10:33 AM
Last Login:
01/08/16 06:07 PM
Profile Views:
6033
City:
south deerfield
State:
Massachusetts
Zip:
01373
Country:
USA
Website:
Interests:
fishing
About Me:
Favorite Fish
to Catch:
large and smallmouth bass, lake trout,northern pike
Favorite Type
of Fishing:
spin and fly fishing
Water Type:
Saltwater and Freshwater
Favorite Lures:
jitterbugs and hula poppers, powerbait worms, joe flys, buzz baits
Fishing Rods:
Fishing Reels:
Fishing Techniques:
patience

Favorite Fishing Spot:
The Quabbin
Favorite Video:



thats me at the quabbin catching lake trout



Flag Profile:


Name
Details

Map It

Great day on the ICE!

Avg. Rating: 5
# Reviews: 5
Views: 2138
2/19/2013

Went out ice fishing yesterday at a local pond got there a little late around 10 and had everything set up by 1030. 10 mins in we had one up my friend cody caught 2lb pick ended up missin a few but then my friend alan pulled out a nice 3.7lber. Caught a couple 1-2lb bass then later on in the day pulled out a nice 4lb chunker.


Map It

---

Largemouth bass

Avg. Rating: 5
# Reviews: 4
Views: 3693
whately, MA
6/15/2012

went to a local farmers pound around my area in western mass. started out throwing some plastic soft baits catching small largemouths some perch and little pan fish. i noticed when i caught a blue gill or sun fish a group of 3 4-6 lb largemouth would come and try and eat him!! so i put a sun fish on as bait and the blink of an eye had myself and nice 5lb 4oz bass one of the bigger bass ive caught in my life.


Map It

---

trout fishing
Avg. Rating: 4.6666666666667
# Reviews: 6
Views: 2568
CT river
8/1/2012

Went out today for 3 hours looking for new streams and such off the CT river. Found a nice spot had to make my own path down a hill but as soon as i go to the shore line first cast BOOM! my brother and i ended up catchin 10 a piece few were over 2 pounds.


Map It

---

This user has created 3 trips
| | | |
| --- | --- | --- |
| | nick martin's Latest Mapable Trips | |
Below are the last 3 "mapable" trips this user has plotted.


| | | |
| --- | --- | --- |
| | nick martin's Trip Statistics | |

nice pike
oxbo


Avg. Rating: 5

# of Ratings: 2

04/28/13 11:15 PM

02/20/13 09:16 AM



Avg. Rating: 5

# of Ratings: 2

02/20/13 09:16 AM

02/20/13 09:16 AM

fishing
02/20/13 09:15 AM

11/01/12 09:38 AM

View all 20 of nick martin's Photos

User has 20 photos in their collection.
From
Message
booyah62
12/27/12 09:07 PM




Friend of mine on here is getting ready to have surgery and has done most of the work himself on his boat as far as sanding, etc. Need to find someone that is able to paint it at a good price? If you know of anyone or a good place, please let me know. Lives in Fall River, Ma. so anything close would be great but if not, something can be worked out, Thanks, Dale

---

booyah62
11/26/12 10:03 PM


If anyone is interested in Bass Angler Magazines, contact me wether it be a subscription for yourself or for christmas or a display for your tackle shop or one you may know of. Message me here or

malibupower62@yahoo.com

or if tackle shop you can call me at 978-237-1469. Also I will have a Bass Angler Booth up at the Rockingham Hunting and Fishing Expo on the 5th & 6th of Jan at the Rockingham Park in Salem,NH Great deals and mags, gonna be a great time and huge crowd. Thanks, Dale Adams

---

booyah62
11/06/12 06:56 PM




New video updated of Mark Lassagne...editor in chief of Bass Angler Magazine...hell of a guy

---

booyah62
11/06/12 02:30 PM


Anyone interested in subscribing or know of any tackle shops that would like to have a Bass Angler Magazine display, please let me know. Thanks, Dale...booyah62

Best bass fishing mag out, no ads, all the top pro's and info from them and more....Contact me at

malibupower62@yahoo.com

or 978-237-1469

---

User has 4 visible messages.

Send nick martin a message
nick martin's Current Rank: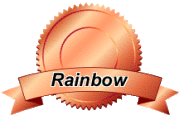 Rainbow Trout Rank
With 83 Total Points


Previous Ranks Achieved:
How are ranks determined?


Below is where we list statistics for the number of reviews, comments, message board posts, etc. that this user has posted on all the Fish Finder sites. The higher total overall points a user has, the higher the user's ranking.


Total Trips:
3
Total Photos:
20
Total Hotspots:
3
Total Trip Reviews:
0
Total Trip Comments:
3
Total Location Reviews:
0
Total Location Comments:
1
Total Locations Added:
0
Total Locations Edited:
0
Total Message Board Posts:
53
Total Species Comments:
0
Total Species Recipes:
0
Total Species Edited:
0
Total Amenities Added:
0
Total Amenities Edited:
0

---

Total Overall Points:
83

---