Username:
snapper
First Name:
Brandon
Last Name:
Lee
Icon:
Member Since:
06/27/12 04:28 AM
Last Login:
09/03/17 12:49 AM
Profile Views:
6773
City:
State:
Connecticut
Zip:
Country:
USA
Website:
Interests:
About Me:
Favorite Fish
to Catch:
Favorite Type
of Fishing:
Water Type:
Favorite Lures:
Fishing Rods:
Fishing Reels:
Fishing Techniques:

Favorite Fishing Spot:
One that produces

Flag Profile:



08/05/16 09:27 PM



Avg. Rating: 3

# of Ratings: 1

08/05/16 09:15 PM

08/05/16 09:15 PM

08/05/16 09:14 PM

08/05/16 09:14 PM

07/16/16 02:31 PM

View all 76 of Brandon Lee's Photos

User has 76 photos in their collection.
From
Message
angryjohn
08/14/14 12:09 AM




It seems as though some people are out to catch everything they can and take them home. I can understand responsible harvest, but leave the brood stock to fight another day. All of our perspectives are not the same, but i believe some are just uneducated to the ways of keeping everything you can get a hook into.

---

eric1061
06/27/14 09:51 PM




Anyone know of any good carp ponds between watertown and winsted.
Would like to turn the kids on to this fish.
Thanks

---

toroman67
08/13/13 06:40 AM

Quote: "Pete, I did go back on the boat and typed up a follow up under the "Bluefish" section of the board.

Sounds like you do charters?"





I pretty much have given up on charters, due to problems with fellow anglers notshowing up or late or without cash, griping about mates' " tips". ( why are they called tips, anyhow. ) To me, a tip is something you determine AFTER the services have been rendered, & amount is determined by the level of satisfaction with the service.
Haven't been to Pt. Judith for about 6 or 7 years.
What would be helpful on this site is ratings of GOOD charter/captain performance.
Sorry I took so long to get back to ya. I'm still not too good at navigating around this site, so didn't see the blufish post. Tight lines forever!

---

User has 3 visible messages.

Send Brandon Lee a message
Brandon Lee's Current Rank: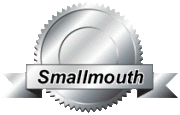 Smallmouth Rank
With 353 Total Points

Special Awards Achieved: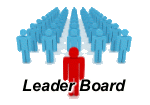 Leader Board



Previous Ranks Achieved:
How are ranks determined?


Below is where we list statistics for the number of reviews, comments, message board posts, etc. that this user has posted on all the Fish Finder sites. The higher total overall points a user has, the higher the user's ranking.


Total Trips:
0
Total Photos:
76
Total Hotspots:
0
Total Trip Reviews:
0
Total Trip Comments:
1
Total Location Reviews:
0
Total Location Comments:
0
Total Locations Added:
0
Total Locations Edited:
0
Total Message Board Posts:
276
Total Species Comments:
0
Total Species Recipes:
0
Total Species Edited:
0
Total Amenities Added:
0
Total Amenities Edited:
0

---

Total Overall Points:
353

---