Username:
fishinuptoboston
First Name:
Tony
Last Name:
Carden
Icon:
Member Since:
06/25/12 06:57 PM
Last Login:
12/03/14 03:26 PM
Profile Views:
4436
City:
Franklin
State:
Massachusetts
Zip:
02038
Country:
USA
Website:
Interests:
Hockey and fishing
About Me:
College kid who loves to fish
Favorite Fish
to Catch:
Largemouth Bass
Favorite Type
of Fishing:
Spinning rod finesse
Water Type:
Freshwater
Favorite Lures:
Paul E Worms, Hollow Bellied frogs
Fishing Rods:
Denali
Fishing Reels:
Shimano and Lews
Fishing Techniques:
Froggin and finesse with worms

Favorite Fishing Spot:

Flag Profile:


Name
Details

Map It

Raquette Lake, New York

Avg. Rating: 4.8
# Reviews: 5
Views: 1874
Raquette Lake, New York
9/1/2012

Been up at college for a couple of weeks and took a saturday to go fishing. went out with two guys on my hockey team on my girlfriends boat. Caught a mixture of largemouth and smallies. It was great to get away from the books and on the water.


Map It

---

Weekend at Lake Cobbosseecontee, Maine

Avg. Rating: 5
# Reviews: 6
Views: 2827
Lake Cobbosseecontee, Maine
8/10/2012 - 8/12/2012

Headed up with my dad on Friday morning. The lake is absolutely amazing. We stayed at the Lakeside Motel. The people there could not have been nicer. We fished for three days and caught a lot of Bass. It was a great weekend spent with my dad before I leave to head back up to college on Thursday. I highly recommend this lake for anyone looking for a nice get-a-way.


Map It

---

Quaboag Pond on the 4th
Avg. Rating: 4.75
# Reviews: 4
Views: 3017
Quaboag Pond, East Brookfield, MA
7/4/2012

My dad and I took a ride up to East Brookfield, Ma this morning looking to catch some nice Bass. Unfortunately that was not the case as we combined for only 5 lbs. over the course of roughly 5 hours. Early morning some young and illegal largemouths were hitting the top water jigs ever hooked on some unwanted sunfish. First keeper was reeled in by my dad using a YUM plastic Bamma Bug. Fish was roughly 14 inches weighing in at about 2 lbs. My big fish of the day was about 18 inches long and weighed in at 3 lbs which i got using a 5" pumpkin colored Senko worm. Besides that, the bass were not very active today as we were getting a lot of bites but not many aggressive hits. All in all though it was a very nice day on the water and some some quality time spent with my dad. Happy 4th!!


Map It

---

This user has created 3 trips
| | | |
| --- | --- | --- |
| | Tony Carden's Latest Mapable Trips | |
Below are the last 3 "mapable" trips this user has plotted.


| | | |
| --- | --- | --- |
| | Tony Carden's Trip Statistics | |



Avg. Rating: 1

# of Ratings: 1

09/02/12 03:17 PM



Avg. Rating: 3

# of Ratings: 1

09/02/12 03:17 PM



Avg. Rating: 5

# of Ratings: 1

09/02/12 03:17 PM

Strugglin
08/12/12 07:57 PM

View from the Room
08/12/12 07:57 PM



Avg. Rating: 5

# of Ratings: 1

08/12/12 07:57 PM

View all 12 of Tony Carden's Photos

User has 12 photos in their collection.
No messages yet. Be one of the first to send this user a message.

Send Tony Carden a message
Tony Carden's Current Rank: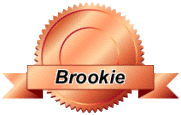 Brook Trout Rank
With 32 Total Points


Previous Ranks Achieved:
How are ranks determined?


Below is where we list statistics for the number of reviews, comments, message board posts, etc. that this user has posted on all the Fish Finder sites. The higher total overall points a user has, the higher the user's ranking.


Total Trips:
3
Total Photos:
12
Total Hotspots:
3
Total Trip Reviews:
4
Total Trip Comments:
0
Total Location Reviews:
0
Total Location Comments:
0
Total Locations Added:
0
Total Locations Edited:
0
Total Message Board Posts:
10
Total Species Comments:
0
Total Species Recipes:
0
Total Species Edited:
0
Total Amenities Added:
0
Total Amenities Edited:
0

---

Total Overall Points:
32

---