| | |
| --- | --- |
| Username: | tfayet |
| First Name: | Tommy |
| Last Name: | Fayet |
| Icon: | |
| Member Since: | 05/17/12 05:42 PM |
| Last Login: | 09/25/12 09:56 AM |
| Profile Views: | 3633 |
| State: | New Jersey |
| Flag Profile: | |
Name
Details

Map It

Oradell

Avg. Rating: 4
# Reviews: 1
Views: 3065
Oradell Reservoir
5/24/2012

Raining all week, there was a break in the weather, and just got the key to the gates for Oradell Reservoir... So i decided to take a shot.

Didn't have much happen... had one bite... on a topwater (small torpedo)... landed a small LM. However, saw the biggest carp I've ever laid my eyes on.

I need to walk around more and see if i can find any structure or anything. I usually see sunnys swimming about, but not even today (at least where i was).


Map It

---

This user has created 1 trips
| | | |
| --- | --- | --- |
| | Tommy Fayet's Latest Mapable Trips | |
Below is the latest "mapable" trip this user has plotted.


| | | |
| --- | --- | --- |
| | Tommy Fayet's Trip Statistics | |

Biggest I've caught so far
i'm using my head to compare sizes. haha Not like those people that hold the fish out at an arms length in front of the camera to make it look bigger.


Avg. Rating: 4.75

# of Ratings: 4

09/11/12 04:00 PM

Oradell
wouldn't really call this a hot spot.... just the place i caught the fish. Few yards down, i saw the biggest carp i've ever seen. Talking easily 5 feet long.
05/24/12 09:57 PM

User has 2 photos in their collection.
From
Message
jimbuoy
12/27/13 09:40 AM




Merry Christmas & Happy New Year to all my fishing pals. May 2014 bring you health, wealth, happiness and of course fish and lots of them!

---

jrhbass
05/24/12 10:07 AM




What kind of gear do you like to use?

---

User has 2 visible messages.

Send Tommy Fayet a message
Tommy Fayet's Current Rank: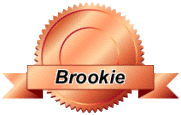 Brook Trout Rank
With 27 Total Points


Previous Ranks Achieved:
How are ranks determined?


Below is where we list statistics for the number of reviews, comments, message board posts, etc. that this user has posted on all the Fish Finder sites. The higher total overall points a user has, the higher the user's ranking.


Total Trips:
1
Total Photos:
2
Total Hotspots:
1
Total Trip Reviews:
0
Total Trip Comments:
1
Total Location Reviews:
0
Total Location Comments:
0
Total Locations Added:
0
Total Locations Edited:
0
Total Message Board Posts:
22
Total Species Comments:
0
Total Species Recipes:
0
Total Species Edited:
0
Total Amenities Added:
0
Total Amenities Edited:
0

---

Total Overall Points:
27

---