Username:
scottws616
First Name:
Scott
Last Name:
satter
Icon:
Member Since:
05/06/12 04:36 PM
Last Login:
04/28/15 11:42 AM
Profile Views:
5488
City:
Foxboro
State:
Massachusetts
Zip:
02081
Country:
USA
Website:
Interests:
Fresh water fishing, salt water fishing, shooting guns and working on cars.
About Me:
25 years old live in Foxboro I spend a lot on time on the water. I work as a mechanic. I have a 12 foot game fishing that is modified with a deck. I really enjoy competitive fishing.
Favorite Fish
to Catch:
Largemouth bass, Small mouth bass
Favorite Type
of Fishing:
Bait caster
Water Type:
Freshwater
Favorite Lures:
jigs,spinnerbaits,zara spook and jerk bait
Fishing Rods:
Skeet Reese 7'6 heavy cover
Shimano Sellus 7'2 worm jig
Shimano Sellus 6'10 spinner bait
Shimano Clarus 6'10
Bass pro tourney 7'0
Bass pro extreme 6'0






Fishing Reels:
Shimano Curado 201e 7:1
Johny Morris carbon lite 6:4
Abu Garcia revo stx
Abu Garcia pro max
Penn ssg spinning reel
Pfluger president
Fishing Techniques:
Favorite technique is jigging on the bottom waiting for that thump thump. Power fishing spinner baits and jerk baits. accasional cranking and drop shoting.

Favorite Fishing Spot:
Lake massapoag
Favorite Video:




Flag Profile:


Name
Details

Map It

Lake Massapoag!!!
Avg. Rating: 4.8333333333333
# Reviews: 6
Views: 2336
lake massapoag
7/9/2012

THIS PLACE IS AWESOME!! NEVER LETS ME DOWN AT NIGHT. STARTED OFF SLOW BUT BY 7 PM THEY WERE COMING UP SHALLOW AND HITTING HARD. MY BROTHER AND I BOTH HOOKED UP WITH A DOUBLE BOTH 3.5 LBS PLUS. REALLY GOOD NIGHT LITTLE TO NO WIND.

-

---

sunset fishing in sharon
Avg. Rating: 5
# Reviews: 4
Views: 2147
lake massapoag
5/23/2012

Did some after work fishing on my boat and had a great night. Fished for about two hours trying out my new 7'6 carbon lite rod. Put over ten fish in the boat and they were all keepers. Most were a pound or a little more but got a couple two plus and one big guy pushing 4.5!! Rod is supper sensitive and extremely light.

-

---

This user has created 2 trips
| | | |
| --- | --- | --- |
| | Scott satter's Trip Statistics | |
This user has plotted trips, but none of them contain hotspots to calculate statistics.

07/13/13 04:34 PM

10/01/12 11:39 AM

10/01/12 11:39 AM

LAKE MASSAPOAG
07/10/12 10:42 AM

06/09/12 11:01 AM



Avg. Rating: 5

# of Ratings: 1

06/09/12 11:01 AM

View all 13 of Scott satter's Photos

User has 13 photos in their collection.
No messages yet. Be one of the first to send this user a message.

Send Scott satter a message
Scott satter's Current Rank: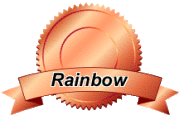 Rainbow Trout Rank
With 89 Total Points


Previous Ranks Achieved:
How are ranks determined?


Below is where we list statistics for the number of reviews, comments, message board posts, etc. that this user has posted on all the Fish Finder sites. The higher total overall points a user has, the higher the user's ranking.


Total Trips:
2
Total Photos:
13
Total Hotspots:
0
Total Trip Reviews:
1
Total Trip Comments:
3
Total Location Reviews:
0
Total Location Comments:
0
Total Locations Added:
0
Total Locations Edited:
0
Total Message Board Posts:
70
Total Species Comments:
0
Total Species Recipes:
0
Total Species Edited:
0
Total Amenities Added:
0
Total Amenities Edited:
0

---

Total Overall Points:
89

---