Username:
k_emmons
First Name:
kevin
Last Name:
emmons
Icon:
Member Since:
05/05/12 02:39 AM
Last Login:
06/18/13 02:06 AM
Profile Views:
5432
City:
Roslindale
State:
Massachusetts
Zip:
02126
Country:
USA
Website:
Interests:
bass fishing, poker, golf, basketball.
About Me:
limited fishing time and areas so i try to stay local to the canton area. would like to get into some striper fishing in the south shore area.
Favorite Fish
to Catch:
Largemouth bass, stripers, blues
Favorite Type
of Fishing:
spin rod
Water Type:
Saltwater and Freshwater
Favorite Lures:
frogs, top water, swim baits
Fishing Rods:
shakespeare ugly stick
Fishing Reels:
combo reel.
Fishing Techniques:
mainly top bait, weedless frogs, poppers

Favorite Fishing Spot:
reservior pond


Flag Profile:


Name
Details

Map It

wollaston stripers
Avg. Rating: 3.5
# Reviews: 2
Views: 2054
wollaston beach
5/25/2012

Went out to wollaston beach this morning to try to catch a few stripers. started the day at 4 am high tide was just after 3 am but looks like it was at least 2 and a half hours after high tide by time I got there. water was running out from the river. there were 2 other guys fishing from the beach side neither has had any luck yet seen some schoolies maybe a keeper or 2 jumping to bait fish. there was a lot of bait in the water. had a 7 foot ugly stick medium action and compared to the other 2 I was the heaviest rigged person. none of us caught anything or got hits but a guy that joined us later pulled up two small stripers maybe 20 inches in length. we were all throwing lures and plugs.

-

---

JAMAICA POND LATE NIGHT
Avg. Rating: 4
# Reviews: 2
Views: 3134
jamaica pond
5/19/2012

went out to jp pond tonight since i got off a little early. fished about an hour close to the beach/cove. caught about 10 small bass on rapala swim bait. tried the senko but no good. even got one to hit on a torpedo. not bad for somethin to do at 1am. nothing over a pound.


Map It

---

canton reservoir 5-19-12

Avg. Rating: 5
# Reviews: 5
Views: 2507
canton reservior canton, ma
5/19/2012

Got up early to try the rez for an hour or 2 to see if my senko skills are up to par. Just started to try this as an addition to mostly topwater and swimbait fishing. Pulled up at 5am threw on a pumpkin with black flake and started working the shore line around the dam. 5 casts in bam.. 2 pounder..went down by the run off and cast a few times picked up another maybe a pound. Did this for about an hour totalling 5 fish mostly in the pound area in size. Packed up and went to my little honey hole 10 minutes away and killed them for 3 hours. Maybe 26 fish in total but only downside was most if not all were under or around 2 pound range. Made a video in which I caught fish in my first 3 casts but came out blurry so not really worth posting. All in all a good day to fish as most were still on there beds close to shore.


Map It

---

This user has created 3 trips
| | | |
| --- | --- | --- |
| | kevin emmons's Latest Mapable Trips | |
Below are the last 2 "mapable" trips this user has plotted.


| | | |
| --- | --- | --- |
| | kevin emmons's Trip Statistics | |

05/20/12 01:48 AM

05/19/12 09:00 PM

another one out of jp


Avg. Rating: 5

# of Ratings: 1

05/10/12 12:04 AM

05/10/12 12:03 AM

05/09/12 11:53 PM

05/09/12 11:53 PM

View all 8 of kevin emmons's Photos

User has 8 photos in their collection.
From
Message
nilestomp
06/04/12 12:43 AM


greetings fellow fisherman.

u mentioned south shore stripperes. i live in westerly ri and the stripper fishing is good even from shore. if u no how to fish a jetty you can catch many fish in a single outing. we take boat when conditions alow but mostly fish from jetty.

bigslick888@cox.net

---

User has 1 visible message.

Send kevin emmons a message
kevin emmons's Current Rank: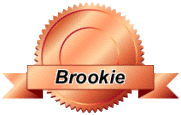 Brook Trout Rank
With 45 Total Points


Previous Ranks Achieved:
How are ranks determined?


Below is where we list statistics for the number of reviews, comments, message board posts, etc. that this user has posted on all the Fish Finder sites. The higher total overall points a user has, the higher the user's ranking.


Total Trips:
3
Total Photos:
8
Total Hotspots:
1
Total Trip Reviews:
0
Total Trip Comments:
0
Total Location Reviews:
0
Total Location Comments:
0
Total Locations Added:
0
Total Locations Edited:
0
Total Message Board Posts:
33
Total Species Comments:
0
Total Species Recipes:
0
Total Species Edited:
0
Total Amenities Added:
0
Total Amenities Edited:
0

---

Total Overall Points:
45

---