Username:
cgbdgb
First Name:
Chris
Last Name:
Brown
Icon:
Member Since:
04/24/12 11:48 AM
Last Login:
02/16/16 02:28 PM
Profile Views:
4263
City:
Brookline
State:
Massachusetts
Zip:
Country:
USA
Website:
Interests:
About Me:
Favorite Fish
to Catch:
Largemouth Bass, trout, pickeral
Favorite Type
of Fishing:
Fly fishing, spin rod
Water Type:
Freshwater
Favorite Lures:
Fishing Rods:
Fishing Reels:
Fishing Techniques:

Favorite Fishing Spot:


Flag Profile:


Name
Details

Map It

Brookline Resevoir
Avg. Rating: 5
# Reviews: 6
Views: 942
Brookline Resevoir
5/3/2014

Spent a few hours at the Brookline Resevoir on Saturday. Went for largemounth but none were bitting. But I did catch a crappie and a nice rainbow trout. Caught both on a Little Cleo spoon (silver & blue, 5/8 oz). The crappie was less then a 1 pound. The rainbow was around 12-14 inches long and between a pound & half and a pound & three quarters.

-

---

Friday & Saturday Morning on the Charles in Boston
Avg. Rating: 4
# Reviews: 2
Views: 1716
Charles River Boston
6/29/2012 - 6/30/2012

Spent a few hours on the Charles River in Boston (near BU) on Friday and Saturday morning. Caught 3 on Friday. One largemouth and 2 perch. Got skunked Saturday. But talked to a guy on Saturday that said he caught 6 (mixed bag of largemouth bass and sun fish including a 3lbs. lmb).


Map It

---

Charles River (Boston)
Avg. Rating: 4
# Reviews: 2
Views: 1886
Near The Esplanade
6/9/2012

Went out Saturday morning for an hour or so. Good current but tons of trash and debris. Saw some big fish jumping (not largemouth).


Map It

---

Charles River Boston

Avg. Rating: 4.25
# Reviews: 4
Views: 3434
Charles River Boston
5/26/2012

Spent early Saturday morning checking out the Charles River in Boston and all I can say is "Love That Dirty Water!" Caught 4 decent fish in an hour and twenty minutes. Can't wait to get out there again.


Map It

---

Chestnut Hill Reservoir
Avg. Rating: 5
# Reviews: 2
Views: 2729
Chestnut Hill Reservoir
4/26/2012 - 5/13/2012

Since I was having little luck at both Jamaica Pond and the Brookline Reservoir, I was looking for a new fishing hole. So after reading about the decent action at the Chestnut Hill Reservoir I decided to check it out.


Map It

---

This user has created 5 trips
| | | |
| --- | --- | --- |
| | Chris Brown's Latest Mapable Trips | |
Below are the last 4 "mapable" trips this user has plotted.


| | | |
| --- | --- | --- |
| | Chris Brown's Trip Statistics | |

Pleasant Lake, Maine
I was up in Maine last week for a few days on Pleasant Lake (Casco/Otisfield). Caught this bad boy on a Jitterbug. Caught a couple tiny ones too.


Avg. Rating: 5

# of Ratings: 1

07/07/14 03:46 PM

The Charles
Caught this on a recent trip to the Charles in Boston
07/19/13 10:56 AM

May 26


Avg. Rating: 4

# of Ratings: 2

05/28/12 04:00 PM

Fly Fishing Telluride, CO. 2010
I caught the Telluride slam-Brook, Brown, Cutthroat and Rainbow.
05/16/12 05:09 PM

User has 4 photos in their collection.
No messages yet. Be one of the first to send this user a message.

Send Chris Brown a message
Chris Brown's Current Rank: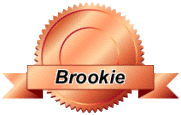 Brook Trout Rank
With 49 Total Points


Previous Ranks Achieved:
How are ranks determined?


Below is where we list statistics for the number of reviews, comments, message board posts, etc. that this user has posted on all the Fish Finder sites. The higher total overall points a user has, the higher the user's ranking.


Total Trips:
5
Total Photos:
4
Total Hotspots:
11
Total Trip Reviews:
1
Total Trip Comments:
8
Total Location Reviews:
0
Total Location Comments:
0
Total Locations Added:
0
Total Locations Edited:
0
Total Message Board Posts:
20
Total Species Comments:
0
Total Species Recipes:
0
Total Species Edited:
0
Total Amenities Added:
0
Total Amenities Edited:
0

---

Total Overall Points:
49

---