Username:
ratfacemcdoogle
First Name:
john
Last Name:
merchant
Icon:
Member Since:
03/21/12 10:32 AM
Last Login:
07/25/13 11:55 AM
Profile Views:
3323
City:
Andoverer
State:
Massachusetts
Zip:
01810
Country:
USA
Website:
Interests:
Fishing
About Me:
Favorite Fish
to Catch:
Large,Smallmouth,Trout
Favorite Type
of Fishing:
All
Water Type:
Freshwater
Favorite Lures:
Wooley Bugger/ Soft Plastic's
Fishing Rods:
Orvis Clearwater 6 wt w BBS 3 Reel
Custom 4wt w/ CFO Reel
St. Croix Mojo Bass 6'-6" mid-fast
Fishing Reels:
Shimano Chronarch
Fishing Techniques:
Down and Dirty

Favorite Fishing Spot:

Flag Profile:





Avg. Rating: 5

# of Ratings: 1

08/11/12 09:56 AM

08/11/12 08:43 AM

08/11/12 08:41 AM

08/11/12 08:40 AM

08/11/12 08:40 AM

08/11/12 08:39 AM

View all 33 of john merchant's Photos

User has 33 photos in their collection.
From
Message
cheryldrew
07/25/13 05:04 AM




Hi all. Haven't been on the site for a while due to some injuries I was unable to go fishing. I went for the first time 2 days ago and even though I didn't catch anything it felt great to feel my rod in my hands! I feel like a beginner again but it sure felt sweet baiting my hook and taking that first cast! Hope everyone is having a great summer with plenty of time to do what we love..FISH ON!

---

buff84
12/27/12 07:43 PM




having my surgery on monday and will be a while before i can work on the boat it is fiberglass and i need to have it painted i did a lot of work on it and need to paint it before i carpet it but will be down and out for a few months looking for a painter at a good price please let me know if you or someone you know does this or can do it thanks

---

User has 2 visible messages.

Send john merchant a message
john merchant's Current Rank: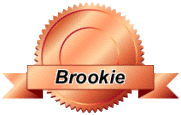 Brook Trout Rank
With 33 Total Points


Previous Ranks Achieved:
How are ranks determined?


Below is where we list statistics for the number of reviews, comments, message board posts, etc. that this user has posted on all the Fish Finder sites. The higher total overall points a user has, the higher the user's ranking.


Total Trips:
0
Total Photos:
33
Total Hotspots:
0
Total Trip Reviews:
0
Total Trip Comments:
0
Total Location Reviews:
0
Total Location Comments:
0
Total Locations Added:
0
Total Locations Edited:
0
Total Message Board Posts:
0
Total Species Comments:
0
Total Species Recipes:
0
Total Species Edited:
0
Total Amenities Added:
0
Total Amenities Edited:
0

---

Total Overall Points:
33

---