Username:
wjg68
First Name:
Bill
Last Name:
Icon:
Member Since:
02/05/08 08:50 PM
Last Login:
04/07/11 12:57 AM
Profile Views:
7647
City:
Mount Laurel
State:
New Jersey
Zip:
Country:
USA
Website:
Interests:
Fresh and saltwater fishing, camping, mountain bike riding, poker, talking about fishing.
About Me:
Never met a body of water I didn't want to fish.
Favorite Fish
to Catch:
Striped Bass
Favorite Type
of Fishing:
Surf
Water Type:
Saltwater and Freshwater
Favorite Lures:
Bomber Long A, Storm Wild Eye
Fishing Rods:
St. Croix
Fishing Reels:
Diawa but switching to Quantum
Fishing Techniques:
Try to be slow and patient but get easily excited when fishing.

Favorite Fishing Spot:
Island Beach State Park, South Branch of the Raritan River
Favorite Video:



Troubles with the Trolling Motor



Flag Profile:


Name
Details

Map It

Holgate, 8/13/08
Avg. Rating: 5
# Reviews: 2
Views: 4331
Southern end, Holgate, Nature Reserve
9/13/2008

Fished the backside of Holgate @ s. end of LBI. Small Blues, Kingfish, Croaker, and Fluke. Beautiful day. Got about a 38-40 inch shark Sat.


Map It

---

Flukin in the Barnegat Inlet
Avg. Rating: 4
# Reviews: 2
Views: 4847
South side, Barnegat Inet, end of jetty.
8/9/2008

Fished for fluke for about 6 hours this am, lots of fish caught, not one keeper, biggest 17". 15 to 20 caught. Chartrues(?) or white 4" swim mullet worked equally good. Fished the end of the out going to tje incoming tide. Nice day.


Map It

---

Sandy Hook striper Fishing
Avg. Rating: 4
# Reviews: 2
Views: 3482
Just South of Sandy hook Park
7/2/2008

Fished south of Sandy Hook area w/ bunker chunks. 5 larger stripers and a few monster blues.

-

---

Surf Fishing LBI, 5/4/08
Avg. Rating: 4
# Reviews: 2
Views: 4622
Barnegate Inlet, Long Beach Island, NJ
5/4/2008

Fished Barnegate Inlet and the N. end of LBI w/ metals and plugs. 2 Blues, no stripers. Fished incoming to outgoing almost to low. Where are the Stripers?


Map It

---

Olympia Lake. Willingboro, NJ
Avg. Rating: 4
# Reviews: 2
Views: 6925
Olympia Lake, Willinboro, NJ
5/11/2008

Fished this afternoon in 'boro. Fished gulp shakey worms night crawler color weightless. caught two. 10- 12 in. about 3 lbs. tried crankbaits and rapala minnows but no luck w/ them. saw some nice fish cruising the edges though. definitely be back.


Map It

---

Lake in the Woods, Brownsmills, NJ
Avg. Rating: 4
# Reviews: 3
Views: 6566
Lake in the Woods, Brownsmills,NJ
4/26/2008

Fished from 2:30 to 6:00 pm. Caught two brookies, 10-12 incjes. Power Bait. tried garden worms and meal worms also, nada. Caught a nice catfish on meal worms, wasn't paying attention and almost lost my rod and reel to him. about 12 inches. Saw some bigger trout than mine taken on a nymph.


Map It

---

Crystal Lake
Avg. Rating: 3
# Reviews: 2
Views: 3574
Crystal Lake
4/5/2008

Fished Crystal alke in Willingboro. Used spinners. Mepps Algia, CP Swing, Rooster Tail, Fox. Nothing. Saw seberal large trout taken on a variety of baits. Marshmallow and meal worm, Power bait, Corn, red worms.

-

---

Rancocas Creek, Catfishing
Avg. Rating: 3.5
# Reviews: 6
Views: 9625
Rancocas Creek, Mount Laurel, NJ
2/17/2008

Went fishing for catfish yesterday. Had to get out and wet a line. Not too much happenin. 1 fish all day, 16 in. channel. Fished Berkley Catfish bait and chicken livers. Berkley caught the fish.


Map It

---

This user has created 8 trips
| | | |
| --- | --- | --- |
| | Bill's Latest Mapable Trips | |
Below are the last 6 "mapable" trips this user has plotted.



Geo w/ his Sandy Hook Striper
07/08/08 09:17 PM

Jack 42 in Sandy Hook Striper


Avg. Rating: 5

# of Ratings: 1

07/08/08 09:16 PM

Dad Fishing Big Flatbrook
Dad as a young man fishing Big Flatbrook in Sussex Co.,NJ
02/22/08 08:11 PM

Gary's Rainbow
Rainbow Trout, Pine Creek, PA
02/22/08 05:31 PM

Ready to Fish
Left to Right : Aunt Bea, Dad, Uncle Bill, Aunt Norney, Grandpa
02/22/08 05:29 PM

My Sister's First Bass
Swartswood Lake about 1960
02/22/08 05:26 PM

View all 8 of Bill's Photos

User has 8 photos in their collection.
No messages yet. Be one of the first to send this user a message.

Send Bill a message
Bill's Current Rank: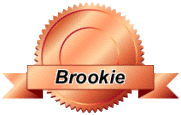 Brook Trout Rank
With 34 Total Points


Previous Ranks Achieved:
How are ranks determined?


Below is where we list statistics for the number of reviews, comments, message board posts, etc. that this user has posted on all the Fish Finder sites. The higher total overall points a user has, the higher the user's ranking.


Total Trips:
8
Total Photos:
8
Total Hotspots:
8
Total Trip Reviews:
0
Total Trip Comments:
2
Total Location Reviews:
0
Total Location Comments:
0
Total Locations Added:
0
Total Locations Edited:
0
Total Message Board Posts:
8
Total Species Comments:
0
Total Species Recipes:
0
Total Species Edited:
0
Total Amenities Added:
0
Total Amenities Edited:
0

---

Total Overall Points:
34

---