| | |
| --- | --- |
| Username: | ctspropro |
| First Name: | JR |
| Last Name: | LaRosa |
| Icon: | |
| Member Since: | 03/16/12 02:32 PM |
| Last Login: | 08/23/13 11:09 AM |
| Profile Views: | 7895 |
| State: | Connecticut |
| Flag Profile: | |
Name
Details

Map It

Blades for Days
No Reviews
Views: 1494
Candlewoood Lake
12/8/2012

Got out to Candy yesterday, fished for about 10 hours. Got a few Smallies and Largemouths throwing heddon sonar flashes on humps littered with old foundations. Fish were a little bit lazy so we ended up chasing schools of crappy around for a few hours ended up with more than enough for a large dinner. The time is here go buy some blades and KEEP FISHING THE SEASONS NOT OVER!!!

-

---

Candlewood
No Reviews
Views: 1873
Candlewood Lake
3/22/2012

Went out for 12 hours on Candlewood yesterday caught them really good early on the jerk bait 12 ft of water was where we were having the best luck. As the day moved on the quality of fish diminsished but they were still eating the jerk bait good. Once the sun started going down we started catching quality fish again.

-

---

This user has created 2 trips
| | | |
| --- | --- | --- |
| | JR LaRosa's Trip Statistics | |
This user has plotted trips, but none of them contain hotspots to calculate statistics.

caught this guy on a frog at one of my favorite after work spots.
05/07/13 09:58 PM

12/09/12 04:33 PM

06/28/12 10:04 AM

06/28/12 10:04 AM

06/27/12 11:26 AM



Avg. Rating: 5

# of Ratings: 1

06/27/12 11:26 AM

View all 19 of JR LaRosa's Photos

User has 19 photos in their collection.
No messages yet. Be one of the first to send this user a message.

Send JR LaRosa a message
JR LaRosa's Current Rank: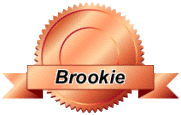 Brook Trout Rank
With 43 Total Points


Previous Ranks Achieved:
How are ranks determined?


Below is where we list statistics for the number of reviews, comments, message board posts, etc. that this user has posted on all the Fish Finder sites. The higher total overall points a user has, the higher the user's ranking.


Total Trips:
2
Total Photos:
19
Total Hotspots:
0
Total Trip Reviews:
0
Total Trip Comments:
1
Total Location Reviews:
0
Total Location Comments:
0
Total Locations Added:
0
Total Locations Edited:
0
Total Message Board Posts:
21
Total Species Comments:
0
Total Species Recipes:
0
Total Species Edited:
0
Total Amenities Added:
0
Total Amenities Edited:
0

---

Total Overall Points:
43

---