Username:
mrdavis53009
First Name:
Aj
Last Name:
Davis
Icon:
Member Since:
03/16/12 09:55 AM
Last Login:
11/15/16 12:40 PM
Profile Views:
6894
City:
Marlborough
State:
Massachusetts
Zip:
Country:
USA
Website:
Interests:
Family work and fishing
About Me:
Love to fish. Im a roofer so most rainy days go to fishing
Favorite Fish
to Catch:
Bass and carp
Favorite Type
of Fishing:
Spin rod, ice fishing
Water Type:
Freshwater
Favorite Lures:
Rubber worms and rubber frogs
Fishing Rods:
Quantum heavy action and a bass pro bionic blade stiff as steel
Fishing Reels:
Okuma trio 55 and a shimano baitrunner 4000d
Fishing Techniques:
Depends what im fishing for

Favorite Fishing Spot:
too many. not enough time to fish them all

Flag Profile:


Name
Details

Map It

1st time at quabbin 4/21/13

Avg. Rating: 5
# Reviews: 9
Views: 6024
quabbin res
4/21/2013

me and my buddy Mike went to quabbin reservoir today. we left my house at 330 this morning. We got to gate 43 at about 4:30 and waited till 5:50 to get to rent a boat. renting the boat was a lot easier than I thought it would be. We headed out not really knowing where we were going. for the first 10 minutes or so we kind of followed where the other boats were going. Eventually I saw a bunch of sunken Islands. We started to fish there and around 830 my buddy Mike got the first fish of the day. It was a Laker about three and a half pounds. About 10 minutes later I got my first Laker it was about a pound. After a couple more follows and misses we tried a new spot. At about 10 o'clock Mike caught the first small mouth of the day it was about 2 pounds.some time went by we weren't getting much so I decided to troll a rapala.after a short while I hooked up with my first smalley of the day.my Laker was caught on a kastmaster and mikes on a big crocodile like spoon. All the fish were caught in about 6-8 feet of water. His smalley was caught on the same spoon. all in all I had a fun day and would definitely do this again.


Map It

---

opening day wachusette 2013

Avg. Rating: 5
# Reviews: 4
Views: 3501
wachusette res
4/13/2013

today me and four of my buddies went to the rez for opening day. We got there at 5 o'clock this morning. Before it even became light I had my first fish. Had a couple runs after that but missed the fish. At about 830 I had my second fish. We didn't have another bite until 11 o'clock but missed that fish 2. Overall it was a good opening day and we didn't get the skunk. At least I didn't. The other guys in the group only had a couple bites but missed all of their fish.


Map It

---

first carp of the season 2013

Avg. Rating: 4.8
# Reviews: 5
Views: 3748
blackstone river
3/11/2013

Me and my friend mike went open water for the first time of the year. I decided to go to the blackstone river in uxbridge. We got a late start and didnt get to the banks till 12:30. For bait we were using sweet corn and an oatmeal sugar mix that I make. At about 2:30 mike had the first real run. He picked up his rod and set the hook. We knew it was a decent fish. After a couple minutes he gets it almost in when his line went limp. He lost the fish. About 20 minutes later he gets another run picks it up sets the hook and lands a small mirror carp about 8 pounds. At about 4:00 I finally got a nice run and the biggest fish landed for the day. A mirror carp about 15 pouns or so. It was a beautiful day landed 2 fish and missed 2 others.


Map It

---

This user has created 3 trips
| | | |
| --- | --- | --- |
| | Aj Davis's Latest Mapable Trips | |
Below are the last 3 "mapable" trips this user has plotted.


| | | |
| --- | --- | --- |
| | Aj Davis's Trip Statistics | |

14# common 5/24/13 7:00 a.m.
14# common


Avg. Rating: 5

# of Ratings: 5

05/24/13 07:17 AM

mikes smalley


Avg. Rating: 5

# of Ratings: 1

04/21/13 08:43 PM

my smalley


Avg. Rating: 5

# of Ratings: 1

04/21/13 08:42 PM

my laker
8fow
04/21/13 08:37 PM

second fish
04/13/13 07:32 PM

opening day


Avg. Rating: 5

# of Ratings: 8

04/13/13 07:27 PM

View all 29 of Aj Davis's Photos

User has 29 photos in their collection.
No messages yet. Be one of the first to send this user a message.

Send Aj Davis a message
Aj Davis's Current Rank: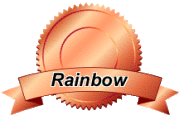 Rainbow Trout Rank
With 88 Total Points


Previous Ranks Achieved:
How are ranks determined?


Below is where we list statistics for the number of reviews, comments, message board posts, etc. that this user has posted on all the Fish Finder sites. The higher total overall points a user has, the higher the user's ranking.


Total Trips:
3
Total Photos:
29
Total Hotspots:
7
Total Trip Reviews:
0
Total Trip Comments:
11
Total Location Reviews:
0
Total Location Comments:
0
Total Locations Added:
0
Total Locations Edited:
0
Total Message Board Posts:
38
Total Species Comments:
0
Total Species Recipes:
0
Total Species Edited:
0
Total Amenities Added:
0
Total Amenities Edited:
0

---

Total Overall Points:
88

---