Username:
wnbassman
First Name:
Brian
Last Name:
Carifio
Icon:
Member Since:
03/15/12 06:50 AM
Last Login:
12/03/16 03:09 PM
Profile Views:
3232
City:
west newbury
State:
Massachusetts
Zip:
01985
Country:
USA
Website:
basseekers.com
Interests:
family, fishing, annual 2-week trip to Maine,
About Me:
Former Game Warden. Member of the Basseekers for 6 years. Love fishing, whether it is in a tourney, or for fun with my Dad, son or friends.
Favorite Fish
to Catch:
Smallies and Largemouth
Favorite Type
of Fishing:
topwaters and skipping plastics under docks from my Tracker
Water Type:
Freshwater
Favorite Lures:
Cultiva Zip-n-Ziggy, Senko, Shad Assassins, Sweat Beavers, twin tails grubs
Fishing Rods:
All-Star, St. Croix, Fenwick, Bass Pro Extreme
Fishing Reels:
Shimano Stradic, Shimano Sahara, Bass Pro Extreme, Bass Pro Carbonlite
Fishing Techniques:
Start fast and adapt until something works. Believe they can ALWAYS be found in the 'skinny' water. Primarily use plastics, jigs, spinnerbaits, and topwaters

Favorite Fishing Spot:
2 in the north shore area-can't tell ya

Flag Profile:



06/08/14 09:33 PM

Jumbo Crappie
17.5"
2 lbs, 4oz


Avg. Rating: 5

# of Ratings: 4

05/06/12 09:33 AM

User has 2 photos in their collection.
No messages yet. Be one of the first to send this user a message.

Send Brian Carifio a message
Brian Carifio's Current Rank: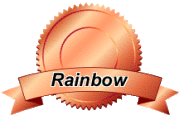 Rainbow Trout Rank
With 82 Total Points


Previous Ranks Achieved:
How are ranks determined?


Below is where we list statistics for the number of reviews, comments, message board posts, etc. that this user has posted on all the Fish Finder sites. The higher total overall points a user has, the higher the user's ranking.


Total Trips:
0
Total Photos:
2
Total Hotspots:
0
Total Trip Reviews:
0
Total Trip Comments:
2
Total Location Reviews:
0
Total Location Comments:
0
Total Locations Added:
0
Total Locations Edited:
0
Total Message Board Posts:
78
Total Species Comments:
0
Total Species Recipes:
0
Total Species Edited:
0
Total Amenities Added:
0
Total Amenities Edited:
0

---

Total Overall Points:
82

---