Username:
sparksnoodling
First Name:
Bobby
Last Name:
Sparks
Icon:
Member Since:
02/20/12 11:49 PM
Last Login:
03/03/12 11:54 PM
Profile Views:
5108
City:
Walters
State:
Oklahoma
Zip:
73572
Country:
USA
Website:
www.sparksnoodling.com
Interests:
Noodling,Horseback riding, hunting, camping
About Me:
Our Oklahoma Noodling Guide Service teaches this time honored southern tradition. That my father taught me, In which he learned from his father in Louisiana. He later came to Oklahoma and honed his skills on the creeks, lakes and rivers. He also taught David and Red Baggett stars of Okie Noodling 1 and 2. I have taught my wife and children who carry on the tradition. My wife Brandy, also won the Okie Noodling Tournament; Top Female Noodler award in 2011.

We fish the creeks, lakes, and rivers of Southwest Oklahoma and North Texas.

We have been in Okie Noodling 2, Glutton for Punishment, Espn Timeless. We just finished filming with Jeremy Wade of River Monsters. As we teach Jeremy how to noodle. This will air April 2012 episode 1 of season 4.

The first documented origins of Noodling go back to Native Americans, who would wrap clothes around there hands and arms, wrestling these massive mottled zepplins to shore.

The Noodling season begins in May through July, and can carry into August. Normally the Channel and Blue Cat start spawning in May. The Flathead will begin after.. The Blue and Channel cat are much more aggressive with a very powerful bit. They are game fish and must be released when caught. However, Flathead are not a game fish in Oklahoma and you may keep those. 3 per person per day at a 20 inch minimum.

We prefer to catch, photograph, and release.
Favorite Fish
to Catch:
Catfish
Favorite Type
of Fishing:
Noodling
Water Type:
Favorite Lures:
Hands and Feet
Fishing Rods:
Fishing Reels:
Fishing Techniques:
Boat ramps, sandstone, logs, brush fishing

Favorite Fishing Spot:
Lakes

Flag Profile:



03/04/12 12:18 AM

03/04/12 12:16 AM

03/04/12 12:12 AM

03/04/12 12:11 AM

03/04/12 12:09 AM

03/04/12 12:07 AM

View all 45 of Bobby Sparks's Photos

User has 45 photos in their collection.
No messages yet. Be one of the first to send this user a message.

Send Bobby Sparks a message
Bobby Sparks's Current Rank: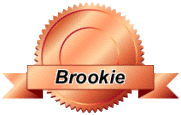 Brook Trout Rank
With 45 Total Points


Previous Ranks Achieved:
How are ranks determined?


Below is where we list statistics for the number of reviews, comments, message board posts, etc. that this user has posted on all the Fish Finder sites. The higher total overall points a user has, the higher the user's ranking.


Total Trips:
0
Total Photos:
45
Total Hotspots:
0
Total Trip Reviews:
0
Total Trip Comments:
0
Total Location Reviews:
0
Total Location Comments:
0
Total Locations Added:
0
Total Locations Edited:
0
Total Message Board Posts:
0
Total Species Comments:
0
Total Species Recipes:
0
Total Species Edited:
0
Total Amenities Added:
0
Total Amenities Edited:
0

---

Total Overall Points:
45

---