Username:
torgy
First Name:
kyle
Last Name:
torgy
Icon:
Member Since:
01/22/12 09:35 AM
Last Login:
01/19/13 08:27 AM
Profile Views:
3454
City:
Georgetown
State:
Massachusetts
Zip:
01833
Country:
USA
Website:
Interests:
Fishing for life
About Me:
i love fishing and sports
Favorite Fish
to Catch:
bass,perch and pickeral,sunfish on ocasions
Favorite Type
of Fishing:
freshwater \ ice fishing
Water Type:
Saltwater and Freshwater
Favorite Lures:
soft plastic all the way spoons and crankbaits
Fishing Rods:
st croix
Fishing Reels:
shimano
Fishing Techniques:
I primarliy go near rocks, logs and weeds where the fish hide.

Favorite Fishing Spot:
baldpate,pentucket,rock pond and Byfield resevore

Flag Profile:


Name
Details

Map It

3 pickeral
Avg. Rating: 4
# Reviews: 2
Views: 1558
pentuckett pond georgetown ma
5/13/2012

houdini shad caught 3 large ass pickeral

-

---

pentuckett pond
No Reviews
Views: 1506
went down to my local pound and caught nothing just saw 2 fish

-

---

Rock pond pan fish and perch ohhh yeah
Avg. Rating: 3
# Reviews: 1
Views: 1513
rock pond georgetown ma
3/22/2012

Went to rock pond and caught panfish and perch thank god.

-

---

rock pond ice fishing 2012
Avg. Rating: 5
# Reviews: 2
Views: 1793
rock pond georgetown ma
1/21/2012

Ben and i just went to rock pond on january 21 we caught 1 bass and 8 perch we went for about 4 hours really good 5 to 6 inches of black ice.

-

---

This user has created 4 trips
| | | |
| --- | --- | --- |
| | kyle torgy's Trip Statistics | |
This user has plotted trips, but none of them contain hotspots to calculate statistics.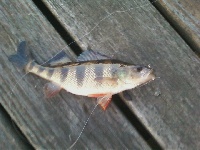 perch
went down to my local pond Rock pond caught some pan fish then bam nice perch thank the lord
03/22/12 08:48 PM
User has 1 photo in their collection.
No messages yet. Be one of the first to send this user a message.

Send kyle torgy a message
kyle torgy's Current Rank:


Baitfish Rank
With 9 Total Points

How are ranks determined?


Below is where we list statistics for the number of reviews, comments, message board posts, etc. that this user has posted on all the Fish Finder sites. The higher total overall points a user has, the higher the user's ranking.


Total Trips:
4
Total Photos:
1
Total Hotspots:
0
Total Trip Reviews:
0
Total Trip Comments:
0
Total Location Reviews:
0
Total Location Comments:
1
Total Locations Added:
0
Total Locations Edited:
0
Total Message Board Posts:
2
Total Species Comments:
0
Total Species Recipes:
0
Total Species Edited:
1
Total Amenities Added:
0
Total Amenities Edited:
0

---

Total Overall Points:
9

---