Username:
tunameltdown
First Name:
Dan
Last Name:
Stewart
Icon:
Member Since:
11/09/11 12:13 PM
Last Login:
10/14/15 10:56 AM
Profile Views:
5407
City:
Northbridge
State:
Massachusetts
Zip:
01534
Country:
USA
Website:
Interests:
Fishing
About Me:
Favorite Fish
to Catch:
Everything that swims.
Favorite Type
of Fishing:
Swimbaits & Jerkbaits.
Water Type:
Saltwater and Freshwater
Favorite Lures:
Swimbaits
Fishing Rods:
Fishing Reels:
Fishing Techniques:
Swimbaits

Favorite Fishing Spot:
Water

Favorite Video:




Flag Profile:


Name
Details

Map It

Wachusett Salmon & Trout

Avg. Rating: 5
# Reviews: 7
Views: 1703
Wachusett Res.
11/17/2013

Sean and I decided to give bass fishing a break this weekend. Instead we traded our swimbait gear in for some of the smallest and lightest gear we own and headed up to Wachusett. As much as I love bass fishing I also love stalking and site fishing big fish in small water and there are only a few places and fewer times of the year to do it so we thought we would try to capitalize. We were on location first thing in the morning in the dark and started hearing and spooking fish right away. It was still dark out and spotting the fish before they spotted you was tough. As the morning progressed and it became brighter we were able to start identifying fish in the pools and pockets. Sean caught and released the first two small salmon of the morning. Meanwhile I was 30 minutes in trying to make a monster eat my offering. I finally upset him off enough for him to hit and after an incredible fight and airshow I had an awesome looking male landlock in the net. After a few quick pictures he was released to spawn and help continue the population. A few hours of stalking later and I got into another nice male which was also released after a few quick pictures.
We then decided to switch locations and try for some trout. On our way into the next spot we bumped into a nice guy who was leaving and after a quick chat he offered me some home made egg sacks and tells me to give them a try. Ok. Sean and I both rig up to use the egg sacks and on Sean's very first drift he gets bit. After a nice fight on ultra light tackle I netted for Sean one of the best looking brown trout I've ever seen in local waters, fish this pretty don't come from a stocking truck. After a few pictures it was also released.


Map It

---

This user has created 1 trips
| | | |
| --- | --- | --- |
| | Dan Stewart's Latest Mapable Trips | |
Below is the latest "mapable" trip this user has plotted.


| | | |
| --- | --- | --- |
| | Dan Stewart's Trip Statistics | |
This user has plotted trips, but none of them contain hotspots to calculate statistics.



Avg. Rating: 5

# of Ratings: 6

08/25/15 10:40 AM



Avg. Rating: 5

# of Ratings: 3

04/14/14 09:01 AM



Avg. Rating: 5

# of Ratings: 2

04/14/14 09:01 AM



Avg. Rating: 5

# of Ratings: 1

04/14/14 09:01 AM

04/14/14 09:01 AM



Avg. Rating: 5

# of Ratings: 1

04/14/14 09:00 AM

View all 162 of Dan Stewart's Photos

User has 162 photos in their collection.
From
Message
riderer123
04/02/12 05:01 PM




Whats up? Nice bass at Chauncy. I got out there about 10 times last year and I love that place, but has too many waves/too much wind for a kayak, thinking about getting a Jon boat though...

---

basshunter62
01/18/12 03:10 PM




welcome abord dan. jump right in.

---

User has 2 visible messages.

Send Dan Stewart a message
Dan Stewart's Current Rank: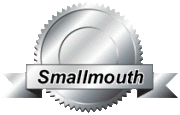 Smallmouth Rank
With 335 Total Points

Special Awards Achieved: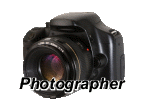 Top Photographer



Previous Ranks Achieved:
How are ranks determined?


Below is where we list statistics for the number of reviews, comments, message board posts, etc. that this user has posted on all the Fish Finder sites. The higher total overall points a user has, the higher the user's ranking.


Total Trips:
1
Total Photos:
162
Total Hotspots:
0
Total Trip Reviews:
0
Total Trip Comments:
4
Total Location Reviews:
0
Total Location Comments:
0
Total Locations Added:
0
Total Locations Edited:
0
Total Message Board Posts:
168
Total Species Comments:
0
Total Species Recipes:
0
Total Species Edited:
0
Total Amenities Added:
0
Total Amenities Edited:
0

---

Total Overall Points:
335

---