Username:
jrhbass
First Name:
Justin
Last Name:
hartwig
Icon:
Member Since:
10/25/11 12:25 PM
Last Login:
06/02/17 01:01 PM
Profile Views:
8064
City:
wessex
State:
New Jersey
Zip:
Country:
USA
Website:
tacklewarehouse.com
Interests:
bassin', muddin', stepping on my friends fishing rods
About Me:
fishong local ponds and rivers

Favorite Fish
to Catch:
LM AND SM, trout
Favorite Type
of Fishing:
pitching
Water Type:
Freshwater
Favorite Lures:
jig, square bill crank, pointer, roboworm
Fishing Rods:
Falcon bucoo
Fishing Reels:
shimano
Fishing Techniques:
pitching, cranking, texas rig, drop shot

Favorite Fishing Spot:
wherever it says no trespassing

Flag Profile:


Name
Details

Map It

Pompton Lake
Avg. Rating: 3.5
# Reviews: 2
Views: 2275
Pompton Lake
6/16/2012

going out saturday, expecting great conditions. frog and jig bite should be there.

-

---

ECBA Third Tournament Lillinonah Lake, CT
Avg. Rating: 4
# Reviews: 1
Views: 2332
Lake Lillinonah, Brookfield CT
5/19/2012

Dammed river- part of the Housatonic River System, Max Depth of 100ft. Steep rocky banks, limited docks, spawn post spawn conditions, tempurature has be normal for this time of year. No rain expected for the weekend. Water clarity varies. Should be a great day. Will throw jig, texas rig 10in worm, senko, tube. keitech on a slider head, crankbait and rattletap. i going to look for an a$$hole worm, i like this for spawn and post spawn bass, basically a wacky rig or t-rig worm in a really bright color neon pink or orange.

-

---

Shephard Lake 11/12
Avg. Rating: 3
# Reviews: 1
Views: 2458
ringwood sp
11/12/2011

I'm going to fish super slow and hope for the best.

-

---

This user has created 3 trips
| | | |
| --- | --- | --- |
| | Justin hartwig's Trip Statistics | |
This user has plotted trips, but none of them contain hotspots to calculate statistics.

River smallie
Only one I got the whole afternoon
06/02/17 01:04 PM

Post spawn bass 2.5-3lb
Post spawn conditions, cold windy day. Struggled but managed this on a keitech.
05/10/17 08:43 AM

Nj river smallie
Got a few good ones yesterday


Avg. Rating: 4.5

# of Ratings: 2

08/29/16 08:06 AM

Lake Murray Larry
Crankin'


Avg. Rating: 5

# of Ratings: 2

03/11/15 01:31 PM

4lbs 7oz
Spinner bait action.


Avg. Rating: 5

# of Ratings: 2

11/23/13 05:36 PM

Passaic river smallie
2lbs 5oz on a shallow crank. Gave a great fight.


Avg. Rating: 4.25

# of Ratings: 4

07/31/13 01:30 PM

View all 20 of Justin hartwig's Photos

User has 20 photos in their collection.
| | | |
| --- | --- | --- |
| | Justin hartwig's Messages | |
From
Message
jimbuoy
12/27/13 09:40 AM




Merry Christmas & Happy New Year to all my fishing pals. May 2014 bring you health, wealth, happiness and of course fish and lots of them!

---

michael1957
06/07/13 12:35 PM




Looking for some new info please. Can anyone tell me some good places on Lake Champlain to fish for Largemouth/Smallmouth bass? Going up for a week starting next Friday morning for the LCI and then vaca. I will be staying on Isle La Motte for the week.

Thanks
Mike

---

User has 2 visible messages.

Send Justin hartwig a message
Justin hartwig's Current Rank: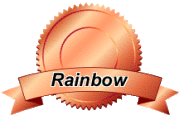 Rainbow Trout Rank
With 90 Total Points


Previous Ranks Achieved:
How are ranks determined?


Below is where we list statistics for the number of reviews, comments, message board posts, etc. that this user has posted on all the Fish Finder sites. The higher total overall points a user has, the higher the user's ranking.


Total Trips:
3
Total Photos:
20
Total Hotspots:
0
Total Trip Reviews:
1
Total Trip Comments:
3
Total Location Reviews:
0
Total Location Comments:
0
Total Locations Added:
0
Total Locations Edited:
0
Total Message Board Posts:
63
Total Species Comments:
0
Total Species Recipes:
0
Total Species Edited:
0
Total Amenities Added:
0
Total Amenities Edited:
0

---

Total Overall Points:
90

---