Username:
donkey
First Name:
manuel
Last Name:
estrela
Icon:
Member Since:
09/23/11 08:43 PM
Last Login:
06/13/16 09:40 PM
Profile Views:
3238
City:
new bedford
State:
Massachusetts
Zip:
02745
Country:
USA
Website:
Interests:
fishing and target shooting
About Me:
fishaholic
Favorite Fish
to Catch:
any thing that swims
Favorite Type
of Fishing:
deep crankin
Water Type:
Saltwater and Freshwater
Favorite Lures:
fat free shad
Fishing Rods:
bass pro shop extreme
rick clunn signature series
jhonny morris
skeet reese crank rod
bass pro pro qualifiers
bass pro bionic blades
Fishing Reels:
quantum energy pt baitcasters
bass pro pro qualifiers baitcasters &spinners
jhonny morris baitcasters
abu garcia ambassador for throwing frogs
penn 704z and penn conventionals for salt water
Fishing Techniques:
crank deep cover and structure
if all else fails good old plastic worms

Favorite Fishing Spot:
long pond


Flag Profile:



project lowe rider
10/23/11 08:22 PM

10/23/11 08:06 PM

rear compartment
i hated having the oar and handpump all over the place
10/23/11 08:05 PM

10/23/11 08:04 PM

battery compartment
this was the live well but i dont fish tourneys so i figured it would make a good home for the batteries and charger plus it helps getting on plane quick
10/23/11 08:02 PM

10/23/11 08:01 PM

View all 37 of manuel estrela's Photos

User has 37 photos in their collection.
| | | |
| --- | --- | --- |
| | manuel estrela's Messages | |
No messages yet. Be one of the first to send this user a message.

Send manuel estrela a message
manuel estrela's Current Rank: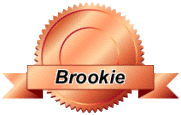 Brook Trout Rank
With 40 Total Points


Previous Ranks Achieved:
How are ranks determined?


Below is where we list statistics for the number of reviews, comments, message board posts, etc. that this user has posted on all the Fish Finder sites. The higher total overall points a user has, the higher the user's ranking.


Total Trips:
0
Total Photos:
37
Total Hotspots:
0
Total Trip Reviews:
0
Total Trip Comments:
0
Total Location Reviews:
0
Total Location Comments:
0
Total Locations Added:
0
Total Locations Edited:
0
Total Message Board Posts:
3
Total Species Comments:
0
Total Species Recipes:
0
Total Species Edited:
0
Total Amenities Added:
0
Total Amenities Edited:
0

---

Total Overall Points:
40

---