Username:
rlstates
First Name:
Ryan
Last Name:
States
Icon:
Member Since:
09/05/11 08:59 AM
Last Login:
02/15/13 07:25 AM
Profile Views:
13492
City:
Gardner
State:
Massachusetts
Zip:
01440
Country:
USA
Website:
Interests:
Fishing, Eating Fish, Cooking, Cars, Outdoors
About Me:
Just moved to New England, I spend time with my Wife who also loves to fish, and I love cooking, fishing, cars, and Woodworking.
Favorite Fish
to Catch:
Tuna, trout, Bass, Bluefish
Favorite Type
of Fishing:
Free, Exploritory Freshwater fishing
Water Type:
Saltwater and Freshwater
Favorite Lures:
Rooster Tails, Nightcrawlers, Powerbait, Plugs, Frogs
Fishing Rods:
St. Croix 7.0 Casting, Berkley Synergy 6.5, Ande 13' Surf Casting, Penn 8.0 Power stick
Fishing Reels:
Penn Senator trolling, Okuma freshwater, Rhino Freshwater
Fishing Techniques:
Cast, Beer, Wait.

Favorite Fishing Spot:
Comet Pond, Gulf of mexico at the School house 25 Mile marker, Baja California Coronado Islands

Flag Profile:


Name
Details

Map It

Asnacomet Pond Salmon
Avg. Rating: 4.4
# Reviews: 5
Views: 4358
Asnacomet Pond, Comet Pond
12/13/2011

So yesterday I tried one of my old Spots that I normally hit in the summer for some trout; Asnacomet Pond. I parked at the gate around 3 pm and made the trek up and down to the beach. Caught two Decent sized Rainbows and was about to call it a day (i couldn't feel my feet) when the Mass wildlife rig came backing down the hill!!!! It was like Christmas, he started Tossing in HUGE Brood stock salmon about 100 in all some of these fish were at least 25" long, The guy gave me a Good luck and headed off. now knowing I wasn't going to hook one of these monsters minutes after being introduced into a new home I couldn't resist... Now keep in mind I am using ultra light set up for the fight (4 lb) I tie on a larger hook (10) and switch up my power bait size..... i was watching these little whales come up for air while getting used to the waters just hoping and sure enough my Rod tip started to dance I picked it up and started Caressing the fish while adjusting my drag (as it was whizzing off) and before I knew it he bit my line off. Was allot of fun and next chance I get im headed back


Map It

---

Swift River Spincasting (Trout Involved)

Avg. Rating: 5
# Reviews: 2
Views: 7688
Swift River
9/13/2011

So I was reading reviews on how "hard" The swift river trout are to catch, So I decided to take a trip down to Hubbardstown which is about 40 minutes from my Abode in Gardner. Like a dummy I parked above Rt. 9 Bridge and made a Bee line for the Famous "Y" Pool, little did I know is was fly only (now I know) so I hiked back down to the car and found Cady lane which is not on any GPS , Walked down by the pump station and had 5 Rainbow trout and 1 Brookie in about 20 Minutes, it was amazing and my first Experience catching trout in Mass! I kept Three, now You have to be careful the seasonal catch and release only (July 1st - December 31st) ends by the Pump station you can fish either side of the river. the other side is the Mass wildlife station where you can park outside the gate and cut thru the property to fish. I made sure i Knew where I could go. this spot Produces some very nice size trout, and Mixed in with the stocked are some native trout with a much deeper Red onto the Jaw. this is my new Favorite Spot and maybe Ill see some of you down there?!


Map It

---

Lake Mattawa

Avg. Rating: 4.5
# Reviews: 2
Views: 6148
Lake Mattawa
9/3/2011

Went looking for some Early trout last week on Lake Mattawa trying a new slip bobber technique my father in law introduced me to, Although a very cool and effective way for catching fish it did not Net any trout. I did however Land 3 Nice large mouth fishing right off the side of the road, I switched up and put a Night crawler on and Bam within 1 minute My Bobber made a Quick Diapering act and I had A 2.4Lb Large mouth, Spend another 30 minutes Pulling out Rarely fished for Large mouth at Mattawa and moved on to the next spot.


Map It

---

Asnacomet Pond

Avg. Rating: 4.6666666666667
# Reviews: 3
Views: 4224
Asnacomet Pond, Comet Pond
8/23/2011

08/23/2011 Nice Mild Day, Took the Fish hunter out with some worms and hit my favorite spot that produces Nice sized Tasty Yellow Perch. one was almost 2 Lbs and longer than my 9" Filet knife I was and have been using 8lb Berkley Vanish, a large Slip Shot and a 12 Hook with 1/2 a crawler on it.


Map It

---

This user has created 4 trips
| | | |
| --- | --- | --- |
| | Ryan States's Latest Mapable Trips | |
Below are the last 4 "mapable" trips this user has plotted.


| | | |
| --- | --- | --- |
| | Ryan States's Trip Statistics | |

09/22/11 01:35 PM

Native trout
09/22/11 01:35 PM



Avg. Rating: 5

# of Ratings: 1

09/22/11 01:35 PM

09/22/11 01:35 PM

09/22/11 01:19 PM

30 Minutes in
09/05/11 07:53 PM

View all 8 of Ryan States's Photos

User has 8 photos in their collection.
No messages yet. Be one of the first to send this user a message.

Send Ryan States a message
Ryan States's Current Rank: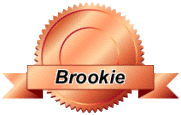 Brook Trout Rank
With 46 Total Points


Previous Ranks Achieved:
How are ranks determined?


Below is where we list statistics for the number of reviews, comments, message board posts, etc. that this user has posted on all the Fish Finder sites. The higher total overall points a user has, the higher the user's ranking.


Total Trips:
4
Total Photos:
8
Total Hotspots:
4
Total Trip Reviews:
4
Total Trip Comments:
0
Total Location Reviews:
2
Total Location Comments:
0
Total Locations Added:
0
Total Locations Edited:
1
Total Message Board Posts:
20
Total Species Comments:
0
Total Species Recipes:
1
Total Species Edited:
0
Total Amenities Added:
1
Total Amenities Edited:
1

---

Total Overall Points:
46

---


User's Recipes:
1. Rosemary Crusted Perch