Username:
buffalo78
First Name:
Ryan
Last Name:
H.
Icon:
Member Since:
08/27/11 11:25 PM
Last Login:
07/28/16 10:21 PM
Profile Views:
3912
City:
Norwood
State:
Massachusetts
Zip:
02062
Country:
USA
Website:
Interests:
Fishing
About Me:
Favorite Fish
to Catch:
Largemouth, smallmouth, pike, musky, walleye, redfish, and snook
Favorite Type
of Fishing:
Spin, bait, and Ice fishing
Water Type:
Freshwater
Favorite Lures:
Chatterbait, Biffle bug, Spro/Booyah frogs
Fishing Rods:
Falcon, St. Croix, Abus, G.Loomis, Irod
Fishing Reels:
Lews, Abu, Quantum,13 Fishing
Fishing Techniques:
Depends

Favorite Fishing Spot:
Chautauqua Lake, Lake Erie, Alleghany River

Flag Profile:



Lunker
08/24/14 02:24 PM



Avg. Rating: 5

# of Ratings: 2

05/04/13 10:57 PM



Avg. Rating: 5

# of Ratings: 8

09/03/12 05:53 PM



Avg. Rating: 5

# of Ratings: 4

09/03/12 05:53 PM



Avg. Rating: 5

# of Ratings: 3

09/03/12 05:52 PM



Avg. Rating: 5

# of Ratings: 1

09/03/12 05:52 PM

View all 11 of Ryan H.'s Photos

User has 11 photos in their collection.
From
Message
booyah62
12/27/12 09:07 PM




Friend of mine on here is getting ready to have surgery and has done most of the work himself on his boat as far as sanding, etc. Need to find someone that is able to paint it at a good price? If you know of anyone or a good place, please let me know. Lives in Fall River, Ma. so anything close would be great but if not, something can be worked out, Thanks, Dale

---

booyah62
11/26/12 10:03 PM


If anyone is interested in Bass Angler Magazines, contact me wether it be a subscription for yourself or for christmas or a display for your tackle shop or one you may know of. Message me here or

malibupower62@yahoo.com

or if tackle shop you can call me at 978-237-1469. Also I will have a Bass Angler Booth up at the Rockingham Hunting and Fishing Expo on the 5th & 6th of Jan at the Rockingham Park in Salem,NH Great deals and mags, gonna be a great time and huge crowd. Thanks, Dale Adams

---

booyah62
11/06/12 06:56 PM




New video updated of Mark Lassagne...editor in chief of Bass Angler Magazine...hell of a guy

---

booyah62
11/06/12 02:30 PM


Anyone interested in subscribing or know of any tackle shops that would like to have a Bass Angler Magazine display, please let me know. Thanks, Dale...booyah62

Best bass fishing mag out, no ads, all the top pro's and info from them and more....Contact me at

malibupower62@yahoo.com

or 978-237-1469

---

User has 4 visible messages.

Send Ryan H. a message
Ryan H.'s Current Rank: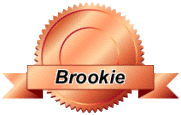 Brook Trout Rank
With 39 Total Points


Previous Ranks Achieved:
How are ranks determined?


Below is where we list statistics for the number of reviews, comments, message board posts, etc. that this user has posted on all the Fish Finder sites. The higher total overall points a user has, the higher the user's ranking.


Total Trips:
0
Total Photos:
11
Total Hotspots:
0
Total Trip Reviews:
0
Total Trip Comments:
4
Total Location Reviews:
0
Total Location Comments:
0
Total Locations Added:
0
Total Locations Edited:
0
Total Message Board Posts:
24
Total Species Comments:
0
Total Species Recipes:
0
Total Species Edited:
0
Total Amenities Added:
0
Total Amenities Edited:
0

---

Total Overall Points:
39

---