| | | |
| --- | --- | --- |
| | A full stringer Photo Details | |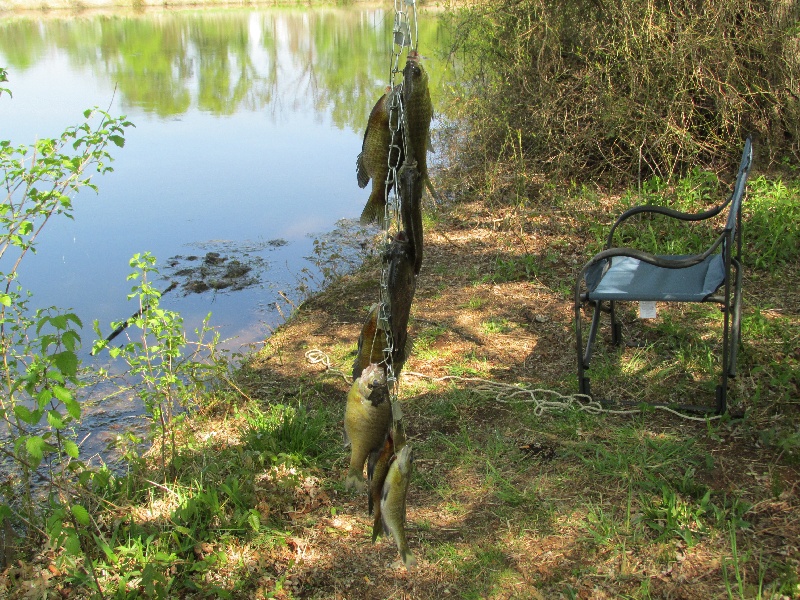 View High Resolution Photo

Added by: jimbuoy
05/07/15 05:19 PM
A full stringer
I finally got out to fish. Had a great two hours of fishing! I normally don't put fish on the stringer, if I'm going to release them. It I did only to show you guys.
NO FISH WERE HARMED IN THIS PHOTO AND WERE RELASED.
After I released the fish back into the farm pond, I kept catching them one after another. I probability could have filled the stringer at least two more times before quitting.



Avg. Rating: 5

# of Ratings: 1



Must be logged in to rate or add comments.

User
Comment
southjerseyangler
05/07/15 09:38 PM
Now that's a fishing trip-awesome job sir! What were you catching them with? That is ALOT of fish!
crewchief
05/07/15 08:33 PM
Wtg JB, today must have been the day, I got into them also. Nice looking stringer