| | | |
| --- | --- | --- |
| | Ken Beam was chasin` Pike on the Passaic Rive | |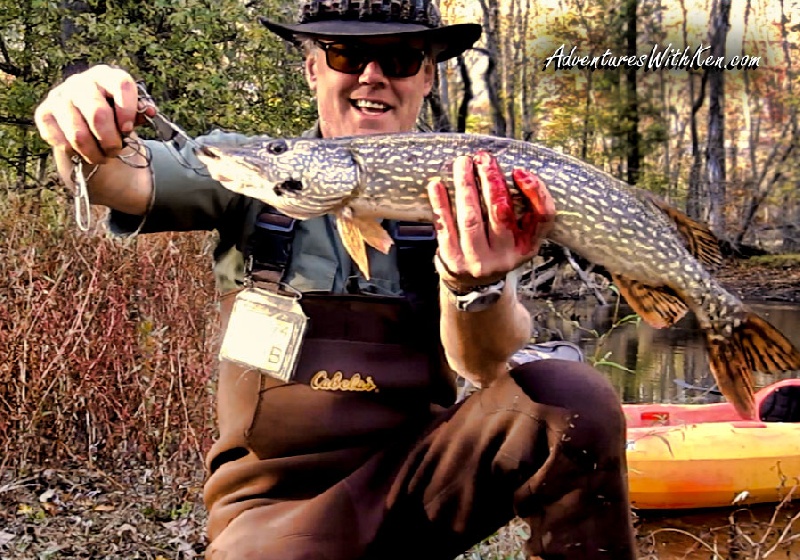 View High Resolution Photo

Added by: kenbeam
10/27/14 11:56 AM
Ken Beam was chasin` Pike on the Passaic River 10/26/2014
Despite the windy conditions yesterday, Ken Beam was out & about in his kayak chasin` Pike on the Passaic in some "new" territory. Fishing up in the Great Piece Meadows Preserve, south of Lincoln Park, Ken caught five Northern Pike, including this nice 5lb. 28" razor-toothed demon! As you can see, trying to gingerly remove a hook that was near the Pike`s eye he opted not to use pliers and he got his finger a bit too close to those very sharp teeth!

Just another great Adventure on the river!

Watch what Ken is up too at; http://www.AdventuresWithKen.com

See ya on the River!


No ratings yet.



Must be logged in to rate or add comments.