| | | |
| --- | --- | --- |
| | The real addiction | |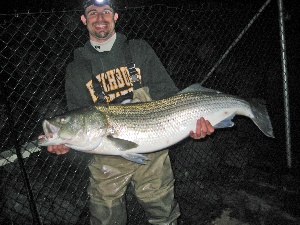 Group Info:

Name: The real addiction

Description:

this group is about the addiction to fishing for everything. for the love of the trip and the crazyness that happins. the pasion to do what it takes to catch and land a fish of a life time. weather it be a blitz off montauk, or a huge pike thrashing and rolling, fishing huge trout durring a lightning storm, or taking that 8 lb bass when your standing between poision ivy a pricker bush while balancing on a old dead tree. the thrill the excitement the experiance of the catch and that catch being the "one"

Announcements:


---
Members:
---
Discussion:
You must be a member in order to add messages to this discussion.
From


Message



hockeyjohnson
07/07/10 08:03 PM
Well as u can see my big one(my profile picture) is pretty much the only one that didnt get away. After about a week of losing ones pretty much double the size of this one I brought in this 51/2 pounder. It took me 20 minutes of chasing the fish around the lake so it wouldnt snap my line. But I'm still not satisfied. I lost what, most likely, would of been the NJ record. This is a very small pond I'm suprised.

---


linkmak
04/28/10 11:04 PM
Glad to be a part of this group.. i had been in some crazy situations trying to land the big guys :)

---


tsavfish
07/26/09 01:43 PM
I invite anyone who shares the addiction to join and tell me about your "one" with all its factors that lead to your glory!

---
| | | |
| --- | --- | --- |
| | | |
| | | |
| --- | --- | --- |
| | Misc Info | |
Group Created By:




tsavfish

Date Established:
Jul 26, 2009


Type:
Public
Visibility:
National
# Members:
18
Views:
21492

---

Join This Group