| | | |
| --- | --- | --- |
| | South Jersey Anglers | |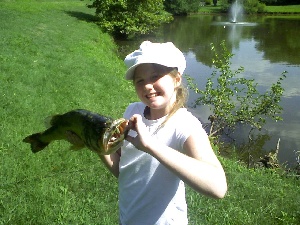 Group Info:

Name: South Jersey Anglers

Description:

Group consist of fishermen and women who live in the South Jersey area. Topics should include locatation, species and baits uses. Remember to take a kid fishing. Not only is it fun but you can teach them catch and release to preserve our hobby for years to come.

Announcements:

Planning a take a kid fishing day. Day will be announced as members join group.
---
Members:
---
Discussion:
You must be a member in order to add messages to this discussion.
From


Message



drew985
08/08/08 11:04 PM
Tom, the take a kids fishing take sounds great. Lets set a date for next spring and have prizes to get the kids really interested. Kind of like what Hank Parker does on Versus. Laurel Pond in Mt Laurel has great shore line access maybe that whould be a good site. Any thoughts?

---
| | | |
| --- | --- | --- |
| | Misc Info | |
Group Created By:




hyjack77

Date Established:
Aug 08, 2008


Type:
Public
Visibility:
NJ
# Members:
7
Views:
9481

---

Join This Group