scoobystas
Smallmouth Rank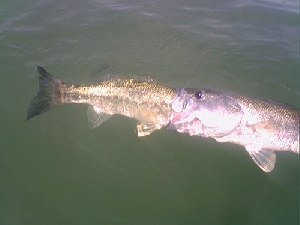 Joined: 27 Apr 2011
Posts: 178
Total Points: 259

Posted: Thu Jul 11, 2013 6:58 pm

Post subject: Greenwood lake

---

Hey guys,

I'm heading up to Greenwood lake next weekend to my buddies lodge. He just bought a boat with a depth finder and keeps telling me about the musky there but he's been getting skunked all spring.
Any tips for me so i can have a great weekend fishing? I'd love to catch some nice smallies too.

he's got a depth finder and i've downloaded several depth maps of the lake. I even watched some videos on youtube of two guys on a fishing show fishing the northern NY part where it really narrows down for largemouth in the spring.

ANyways, hope you guys can give me some pointers! Also i saw there's walleye too, i'd love to walk away from the weekend batting the cycle (largemouth, smallmouth, musky and walleye), any help will be appreciated.