| | | |
| --- | --- | --- |
| | gloucester fisherman | |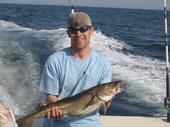 Group Info:

Name: gloucester fisherman

Description:

rec. fisherman from or close to gloucester.

Announcements:

trying to get a small tour. going in gloucester need at least 15 heads. still havent worked out the prizes yet, but entery fees will go twards a 15ft skiff. for the fam.
---
Members:
---
Discussion:
You must be a member in order to add messages to this discussion.

This group type is set to Private, so you cannot view the discussion until you Request to Join Group and become accepted as a member. If you recieved in group invite, you should automatically be added to group on request.

| | | |
| --- | --- | --- |
| | Misc Info | |