Keyword Search:
Search Results:


Below are any photos with the keyword(s) Batterie in their name, caption, or tags from Any State

25 photos found.
---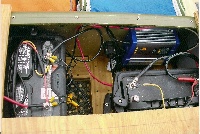 battery compartment
this was the live well but i dont fish tourneys so i figured it would make a good home for the batteries and charger plus it helps getting on plane quick
Added by donkey


No ratings yet.

10/23/11 08:02 PM
There are 25 photos in this collection.
There are a total of 25 users online.



Guests: 25
Members: 0


We have 793 registered NY Fish Finder users.
Who's online?

There are a total of 22108 registered users in all the Fish Finder communities. View details...


The newest registered user is kennebecstripers